In the country I play with the Morning Star
sing the earth's song
fly with the red desert dust
ride with the whispering wind

My Country written by Ezekiel Kwaymullina's

A wonderful reminder for all children about the importance of connection with country.
After reading In My Country, the students discussed where they go with their families in the local and surrounding areas of Melbourne that are Significant Aboriginal places of importance.
What places in your neighborhood is special?
I go to the Merri creek with my family – Harvey
I go to Luna Park and I get to play at the beach – Louie
My garden and the dog brings her toy – Hattie
I go to the creek next my house – Fifi
The park next to my house makes me feel calm – Bianca
I go to Princes Park cause I get to see my Grandparents – Patrick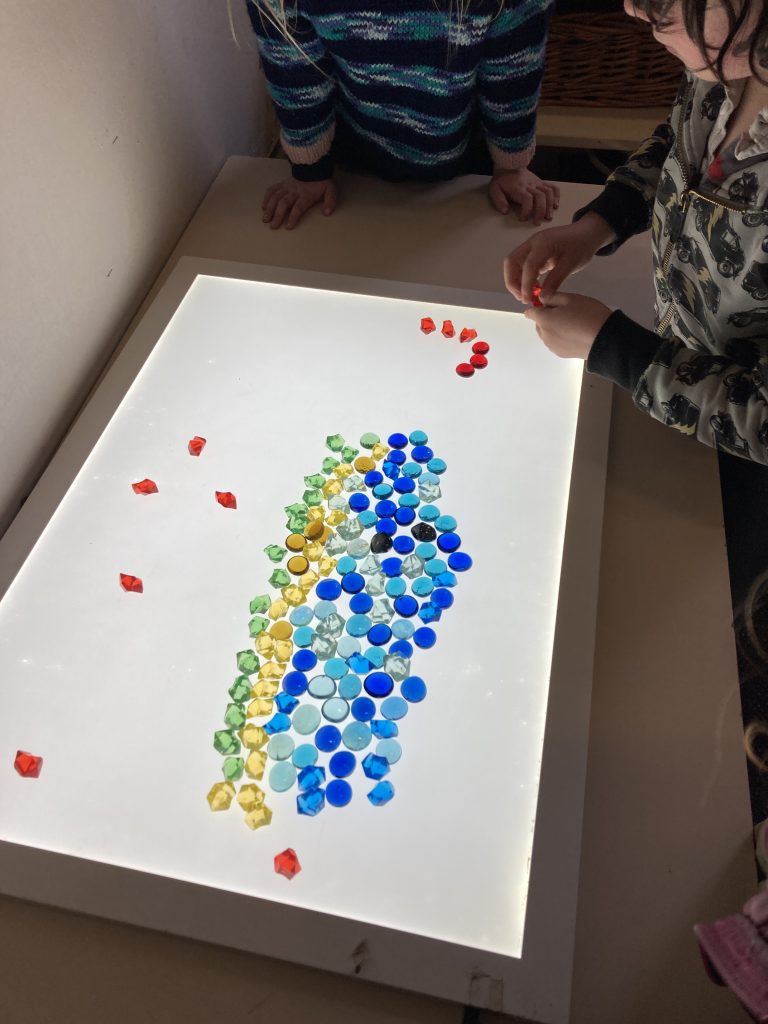 "This is the beach near Luna Park, the blue stones is the water, yellow stones is the beach, green stones are the trees and the red stones are the people scattered around" – Louie.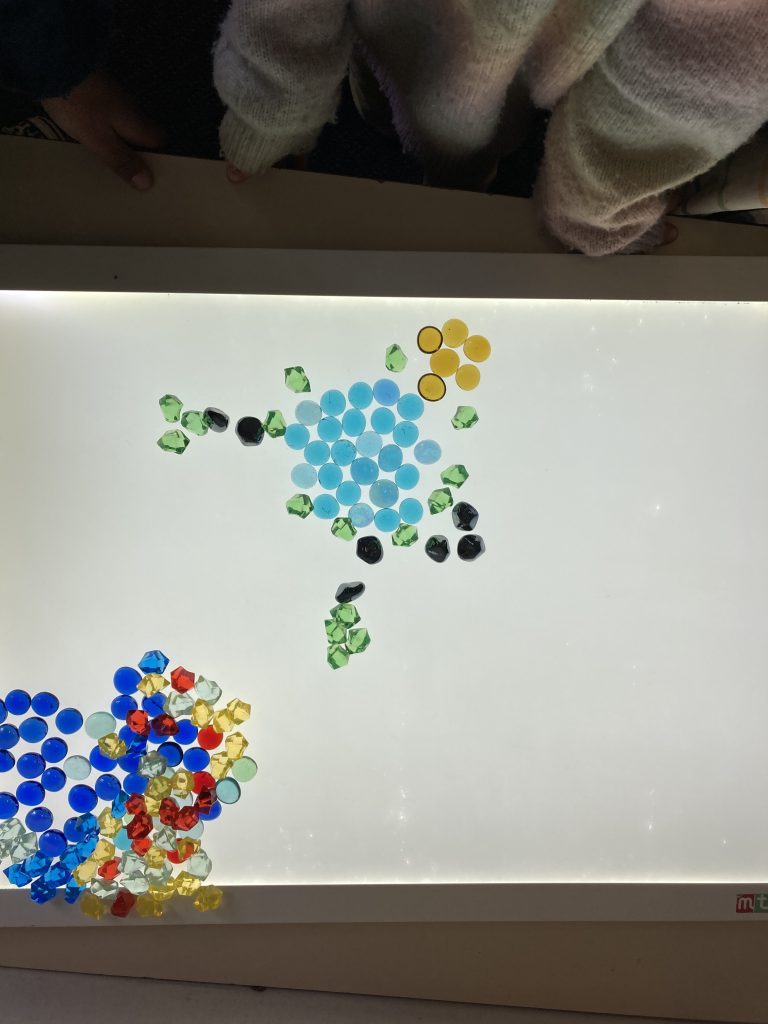 A lake with trees, sandy beach and stepping stones is a special place. – Bonnie
The students created magical places that they know with natural materials.
I liked feeling the natural materials and glass stones because they were smooth and it made me feel calm. – Hazel
The rocks were the river bank, the blue crystals was the water – Yici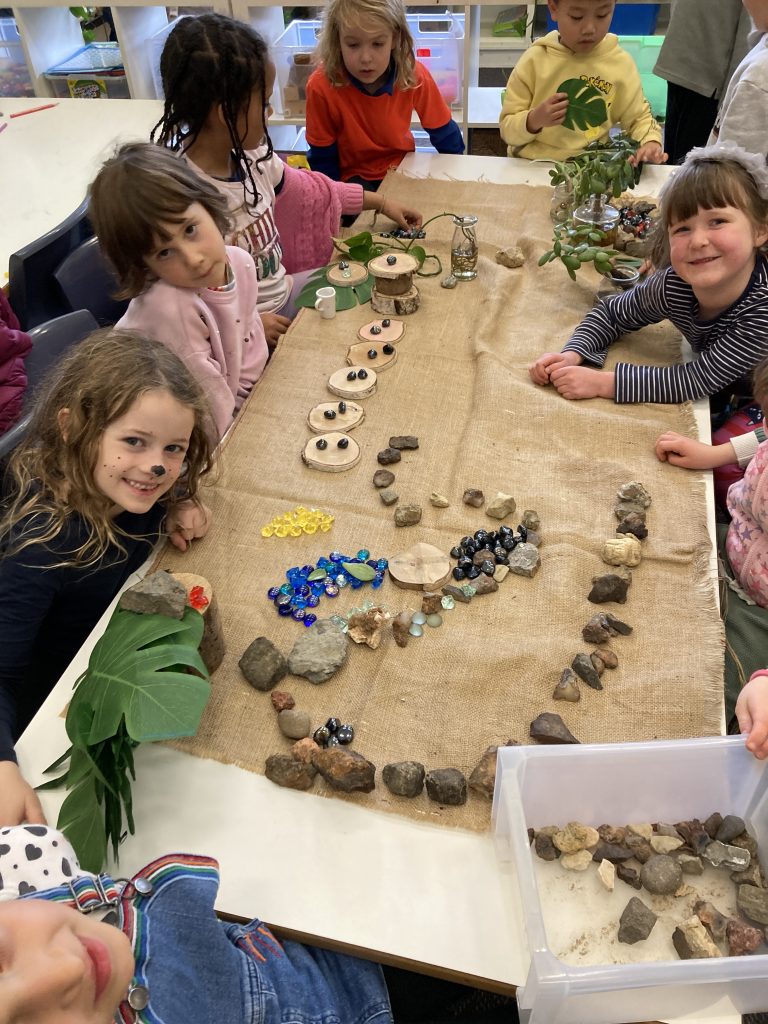 This a waterfall and a river – Arlo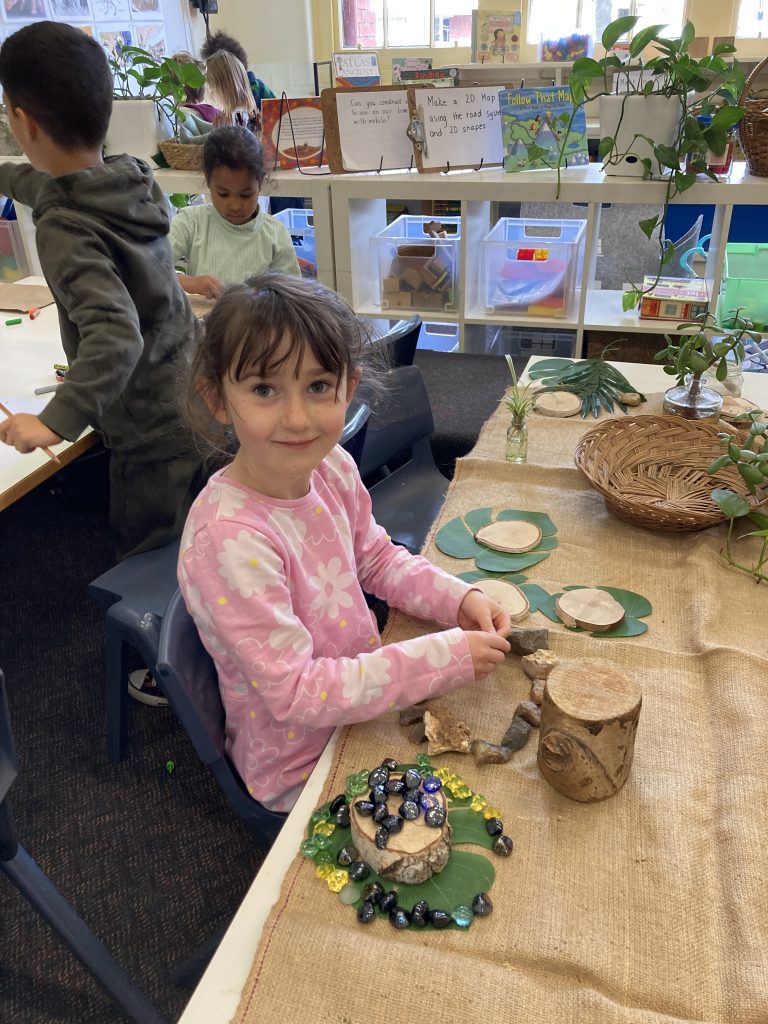 This is a very special place it has lava inside. It is called a volcano – Urnukh
Students' wrote about their next journey or adventure…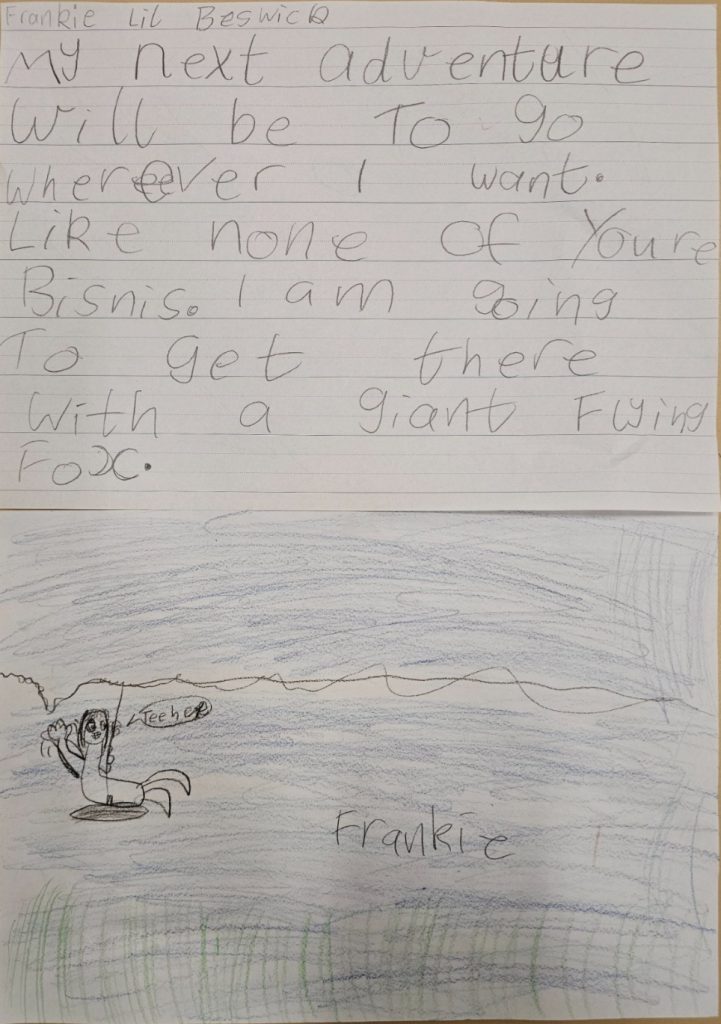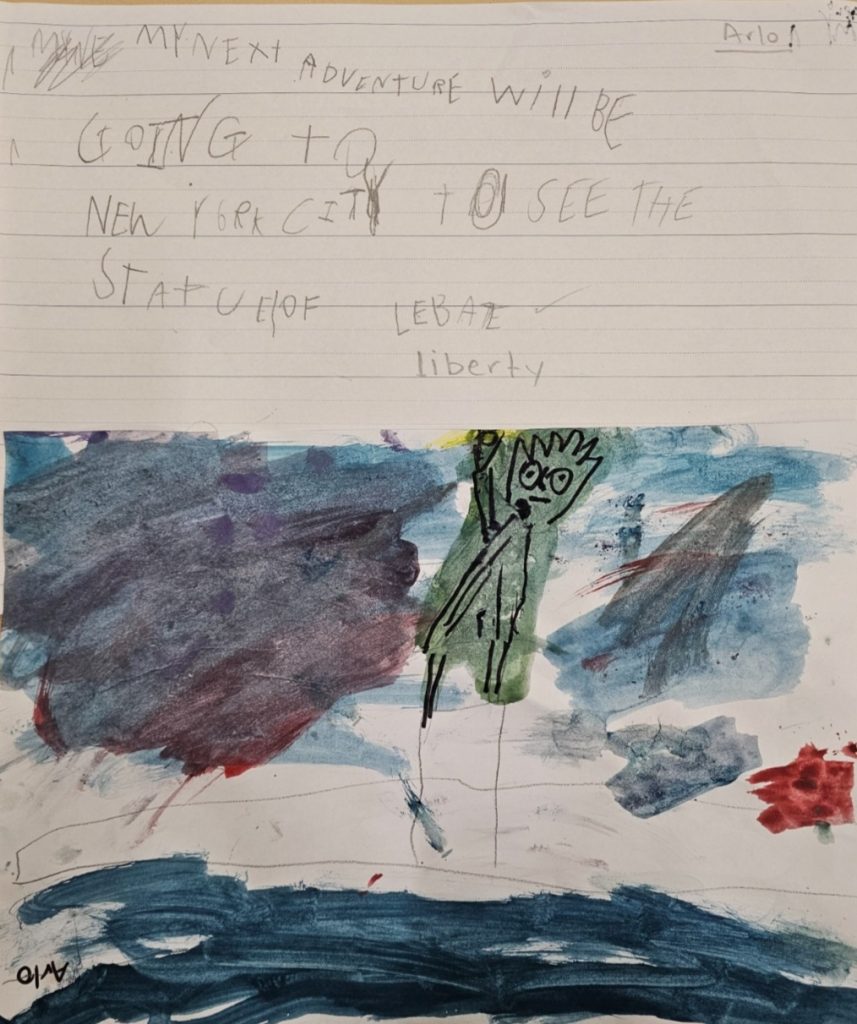 Today we looked at the book 'Ivanhoe Swift Left Home at Six' about a boy who takes his kite on an adventure all by himself. This got us thinking about the different adventures – both real and imagined – that we might like to have. The children got a chance to write, paint, and construct based on the ideas in the book. Artie's sense of humour has a really clear focus here.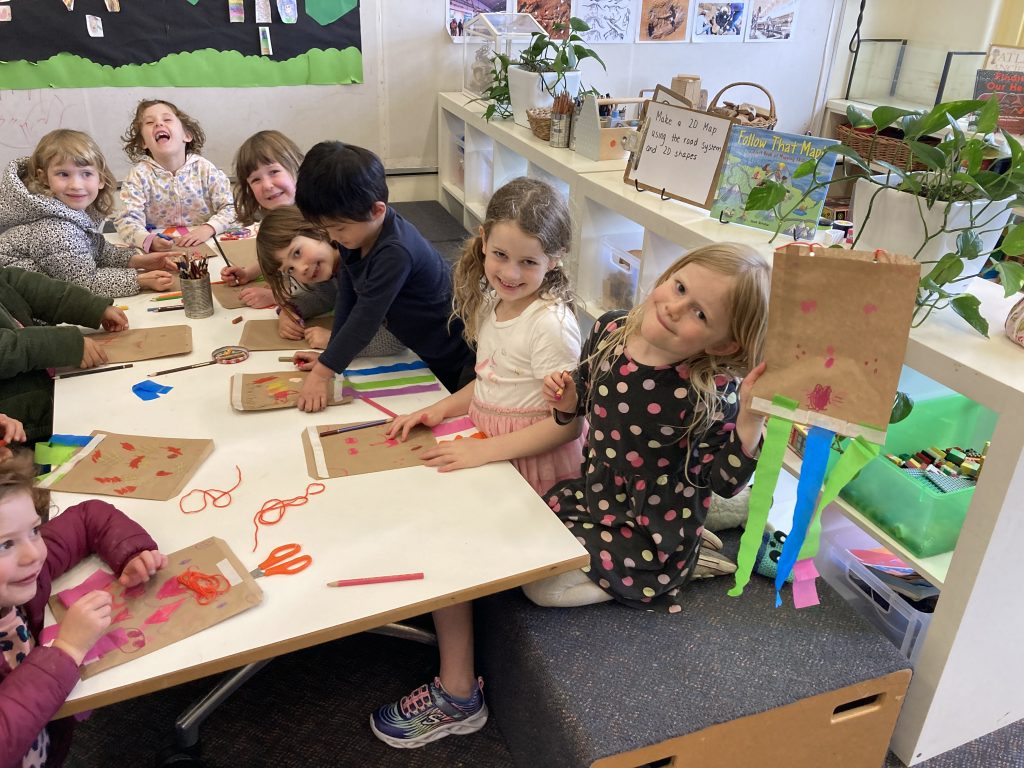 Everyone design and constructed a kite with their next adventure on It and important to them.