Through our Inquiry investigation into the fascinating world of artifacts, we have discovered that these objects have diverse origins from various parts of the globe. Each artifact is thoughtfully crafted to suit the unique environment of its origin. To further our understanding of the world, we have been delving into the intricacies of maps. We initiated a dialogue with the children by asking them, "What do you know about maps?" In Term 3, we embarked on an exciting journey of drawing and exploring various types of maps. We discovered how maps can represent information in a visual manner, assisting us in navigating our way through unfamiliar territories. As the year draws to a close, we have decided to create a book or a presentation containing a visual map of helpful hints for the new preps, as a culmination of our exploration into the world of maps.
In order to help new students feel comfortable and excited about starting their educational journey, we decided to take a comprehensive approach when collecting information from this year's preps about their first day at school. We considered the wide variety of experiences that these young learners may encounter. We believe this introduction to school will help make their first year an engaging and positive one.
One unique way to prepare our students for this project is to discuss the benefits of time travel. By exploring different historical points in time, we can gain valuable perspectives on current events and help students think critically and creatively. For example, understanding what it was like to start school in a different era can help new students appreciate the modern resources and opportunities available to them. Additionally, timelines can be a powerful tool to illustrate the passage of time and how events are connected over time. By using timelines, we can help students understand how their educational journey fits into the larger context of history and society.
This term, we will embark on a journey into time travel by posing some basic inquiries.
Would you like to time travel?
Reuben – I would like to go where it is all lava and volcanoes (start of the beginning)
Rhys- I'd like to go to the beginning where the dinosaurs where alive
Coco- I'd like to go back to kinder
Would you travel to the past? The future?
Isabel- The future because I'd like to learn about the future
Reuben- Past so I can see what colour dinosaurs were
Musab- The future because it is bright
Veda- Back in time to see horses with carriages
Agnes- Past to see dinosaurs
Gabriel- The future so I can get closer to the sun
Spencer- Future so there might be whiteboard land
Rafa- The future so I can use a hoverboard
Artie- Past and future because I don't know which one I like more. I like World War 1 and the future, but the future is happening right now!
We have taken the initiative to draft a comprehensive design brief for a time machine. Our intention is to collaborate on this project over the term and bring our collective expertise to the table. Let us work together to create a detailed plan that will pave the way for the successful development of this revolutionary device.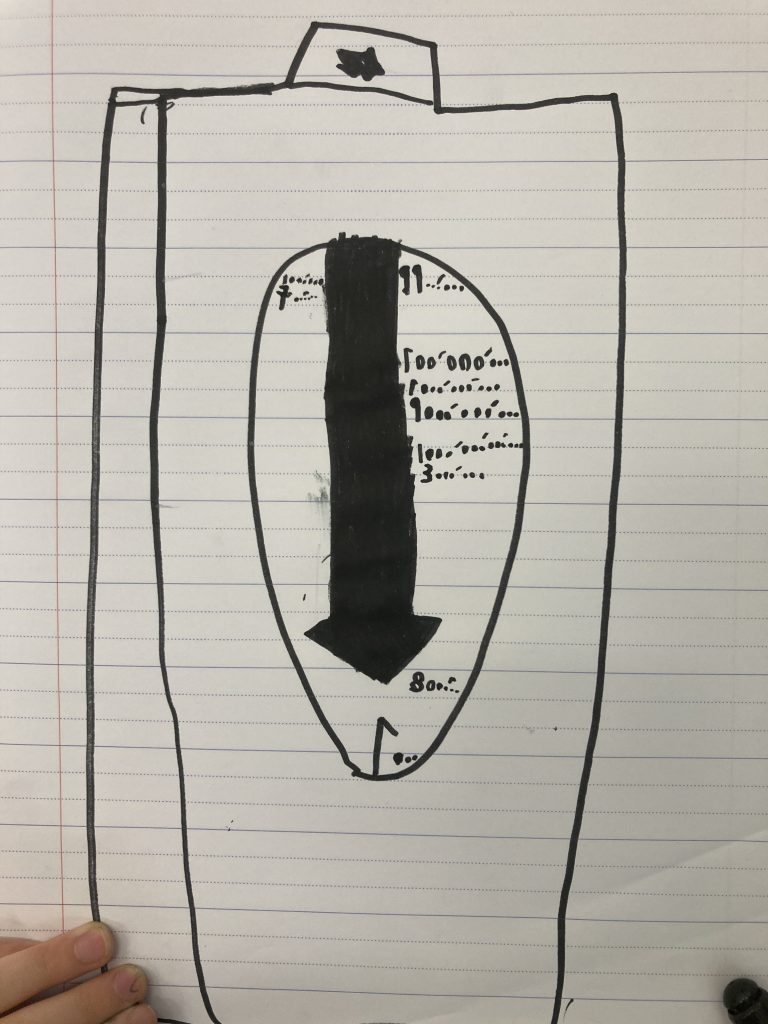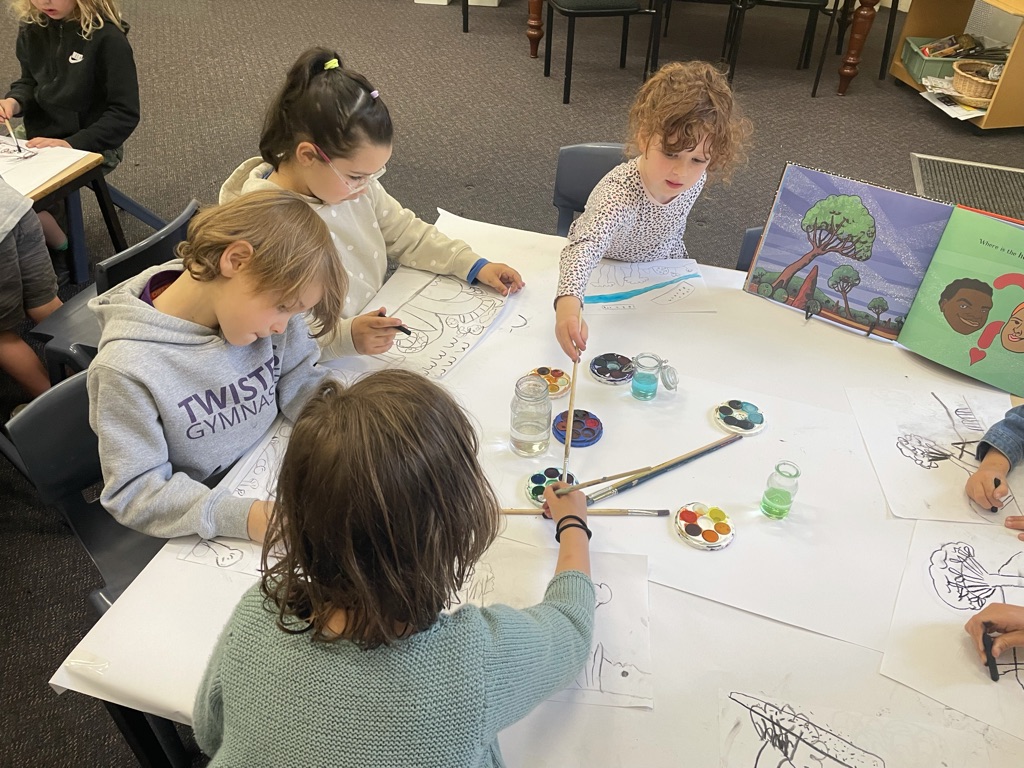 Students painted going back in time to when our First Nation People looked after the land.
We asked students in our second inquiry discussion why they would like to travel to the past or future.
Is there a place you would like to go to learn something about the past? Where and why would you choose to go there?
Finn- To the dinosaurs time so i can see how big they really are
Ronan- dinosaur times so then I can see how they eat and what they do and don't eat 
Raphe- I want to go underwater in the future to see underwater volcanoes
Veda- The olden days so I can see castles
June- I'd like to go back to when there were wars
Dot – when I was a baby so she can play around with my toys and see my cat
Agnes- Back when I was 3 and I could play my little toys
Minka- the olden days so I can ride on chariots carriages and horses
Coco- I would like to go to my old kinder to see my friends
Arlo- I would like to go back in time in a house to see all the old cartoons
Ismo- I'd like to go back to the old times so I can see my grandad