After our walking excursion to the local library on Rathdowne Street, the children in Prep immersed themselves in our neighbourhood shop inquiry experience. To prepare, we explored the different denominations of Australian currency. They created their own coins by creating rubbings, and handmade notes to put into their own little wallets and purses.
Each learning space was set up like a shop to showcase and sell all the special handmade objects created in our Neighbourhood. The children came up with some brilliant shop idea, including the different sorts of items they would want to have in each.
Students where given opportunities to investigate the price of the items in each shop and then decide whether they had the correct money in their purse, bag or wallet. There was even some negotiating when prices seemed too high.
BOOKSHOP
In the Learning Commons the students presented a range of bespoke goods such as comics, mini books, hand drawn stickers, origami creations, and various other works of art.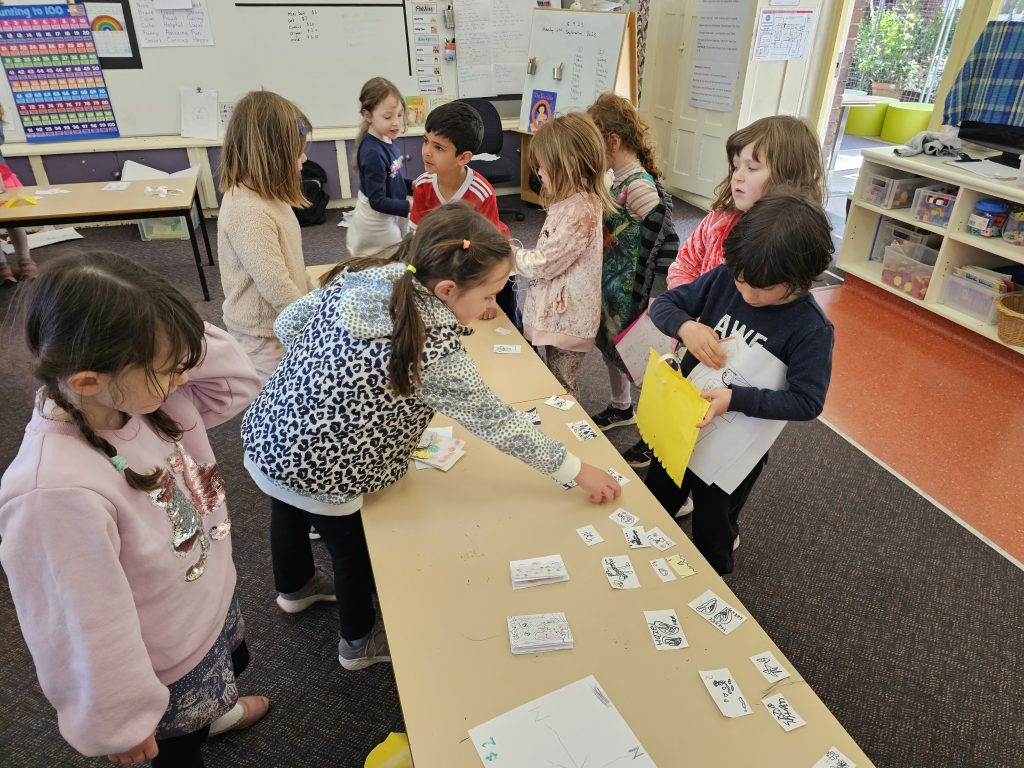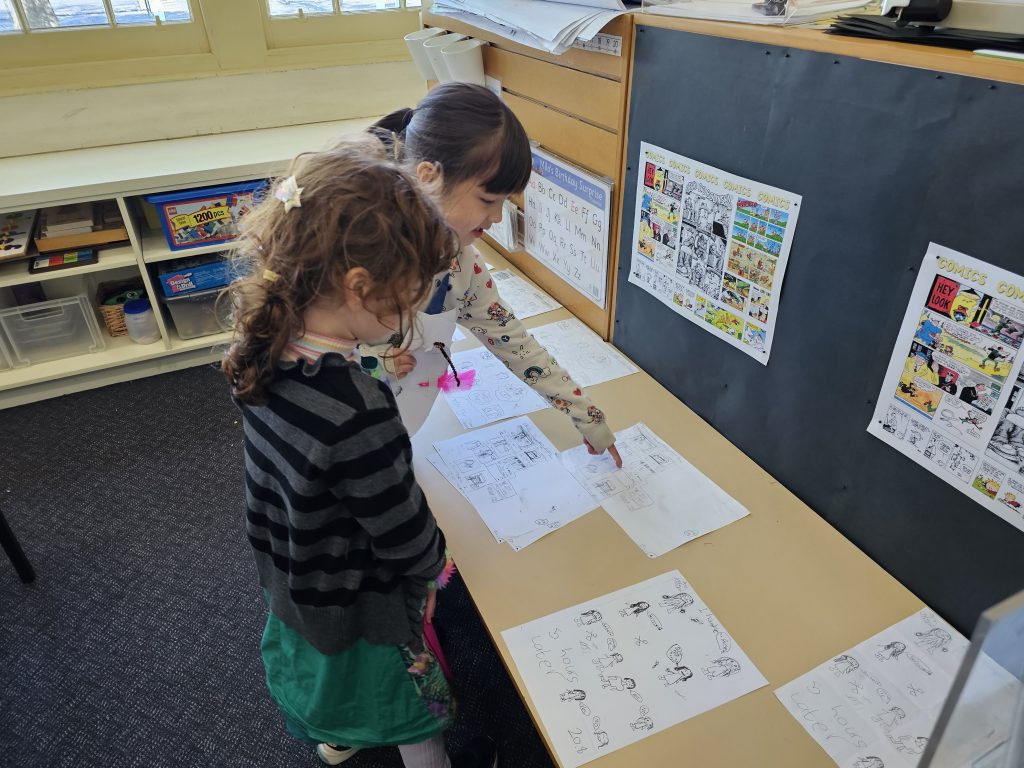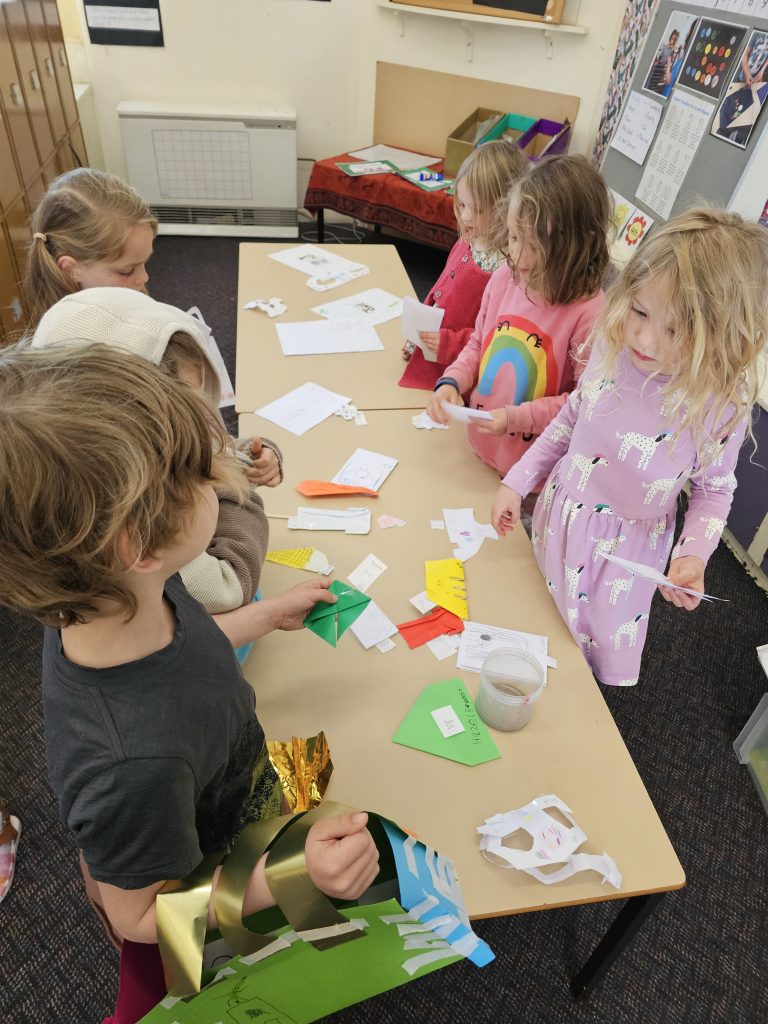 THE SUSHI HOUSE
In the performance space we had 'Welcome to the Sushi House' with a Mobilo trains bringing you your chosen sushi on plates.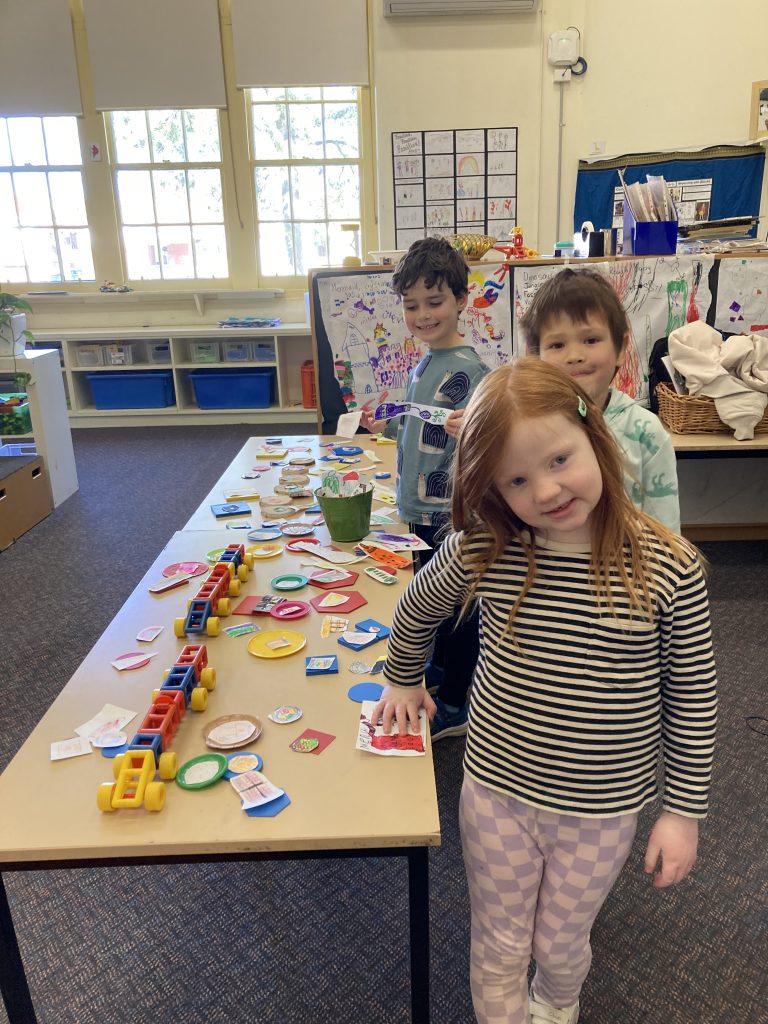 "Students met and greeted you at the door. It was like a real restaurant. They found you a seat and helped you order your food." – Isabelle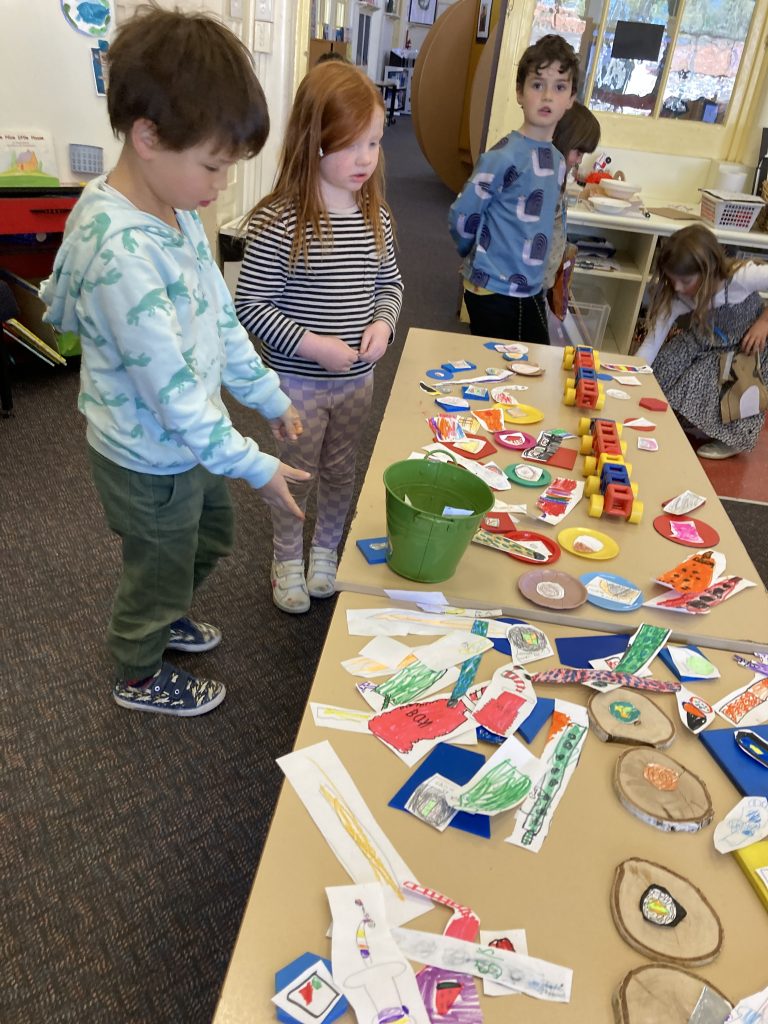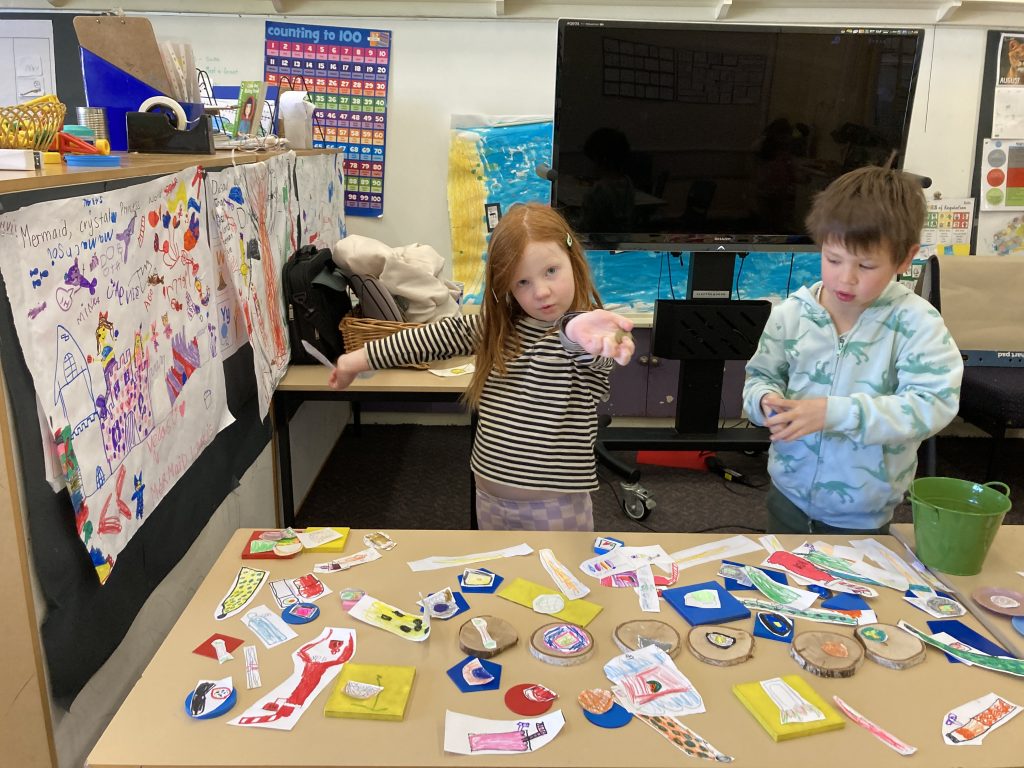 "It was really busy and I liked taking customer orders." – Veda
"I felt happy taking customer orders." – Spencer
"At the start it was really quiet and then all of a sudden it was so busy, that I had trouble keeping up with sushi order." – Dot
"My job in the Sushi house was to be a waiter, show customers where to sit and also find out whether they would like to order sushi or a soda." – Rhys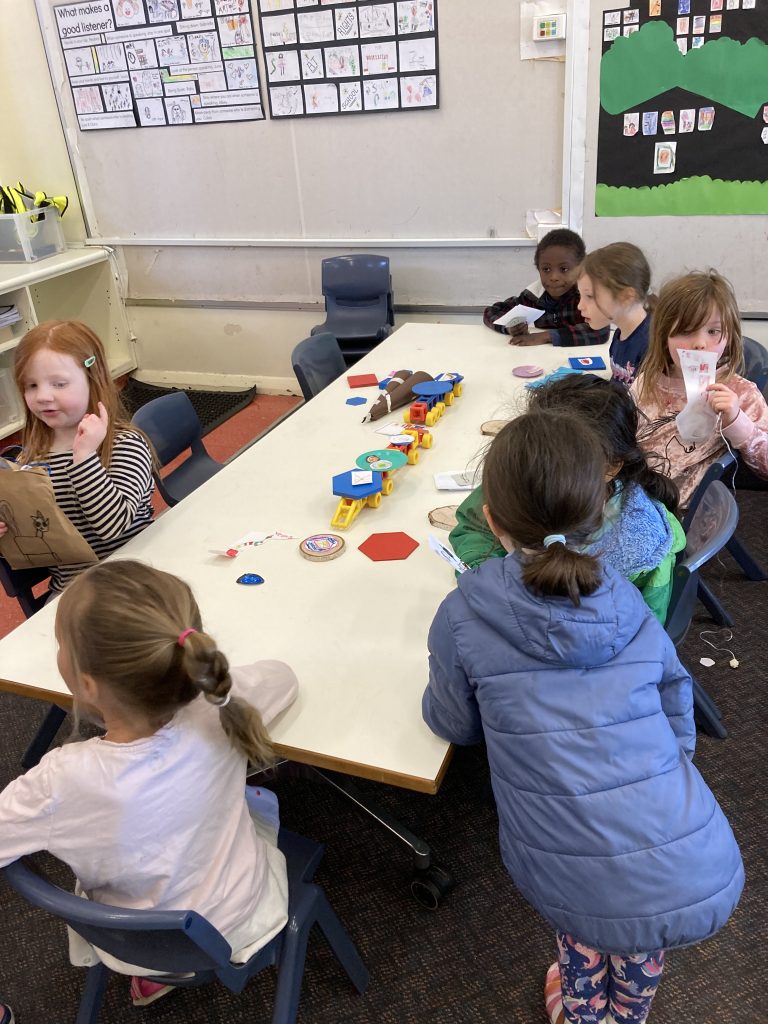 "I liked the pretend drawings of the still life sushi, you felt like you could really eat them. The sushi was 2 dollars each and I brought 2 and a soda which cost $9 all together" – Vivi
"I liked how the sushi was on a plate on the train ready to eat on your table." – Minka
"The sushi was delicious I really would've like to have eaten it." – Isla
"The fizzy drink was just perfect, I loved the colour." – Bonnie
"It was fun because of the sushi." – Pascale
"We were able to take the drinks home with us which cost $5 dollars." – June
Setting up the shop role play at school was a great way to develop the children's money management skills and financial literacy.
Playing shops introduces children to basic concepts like money, price and change, as well as activities like buying, budgeting and saving. It helps children start to understand the value of money and how to tell the difference between needs and wants. Moreover, in addition to developing children's mathematics and numeracy skills, playing shops is an excellent way to promote critical thinking and build important social skills.