PHN News for Our Community
"Hello and welcome to PHN. Daily news created byyyyyyy kids for our community!"
This term the performance space has evolved into the PHN newsroom. Drawn in by some exploration of digital news sources in our learning commons at the end of last term. Students discussed and offered thoughts on questions like.
What is news? Who makes the news? Why do we need the news?
These questions presented some tensions and debate.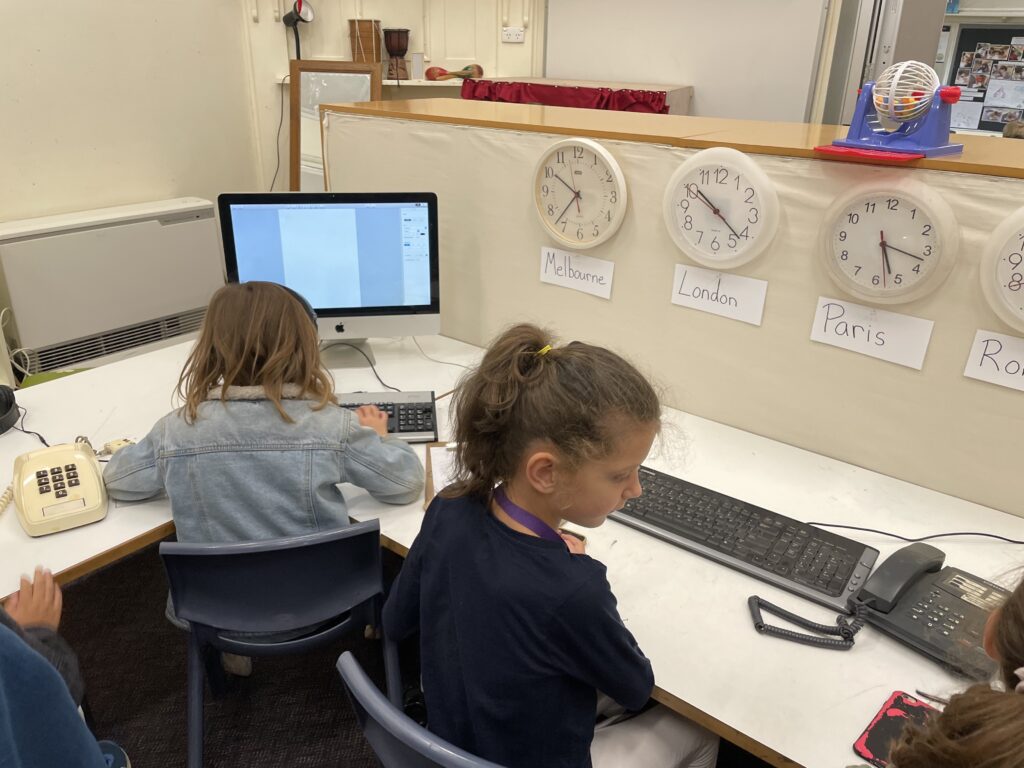 The news is just for the things that have happened. – Milo
But what about things that are happening soon, like christmas? – Maggie
I guess it could be both, but maybe also facts and science. – Rohan
Once in the space, the students were quick to familiarise themselves with the range of resources at their disposal. Many gravitated towards specific roles, drawing on lived experiences and testing out new vocabulary. Students from across the neighbourhood draw on roles most comfortable for them such as 'reporters' 'photographers' 'news readers' 'chief editors' showing the strength of diversity.
I can't believe I'm a news reporter! I can look at what's happening all around me! – Maggie
Editing is 'fixing up the news' – Oscar
We need to make sure the reporters are interviewing the people they are documenting. – Anna H
We need to give reporters a deadline or else we won't get to read the news in time.– Oscar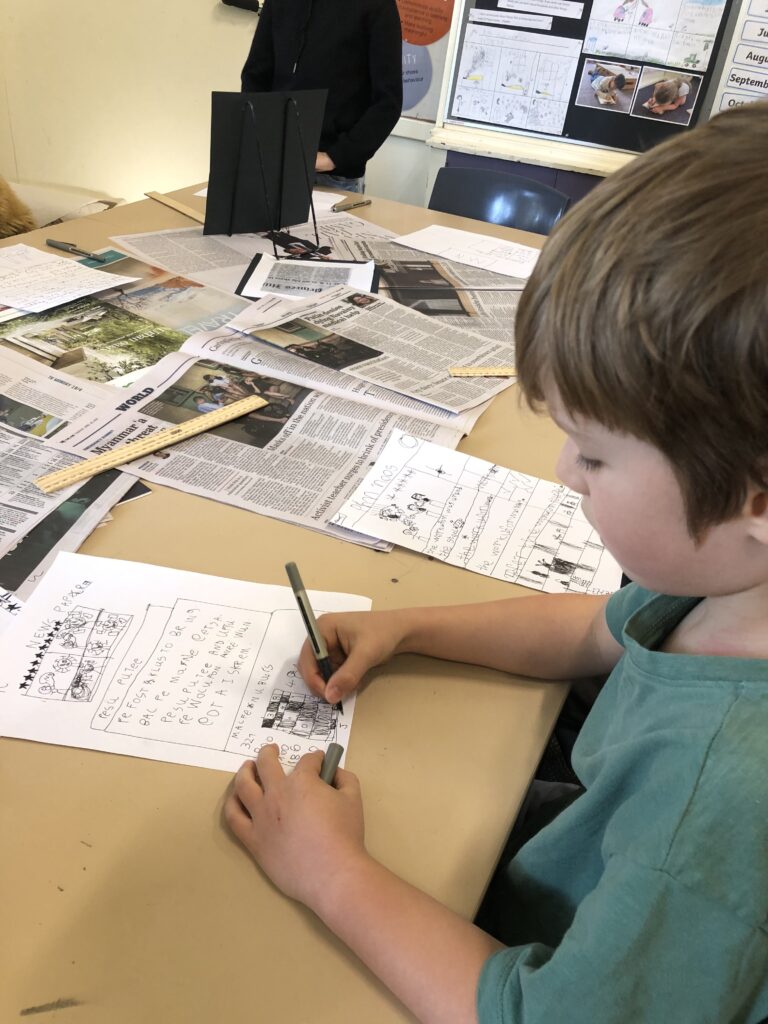 There had been some discussion about having a jingle or some music at the start of the news broadcast and so our musician in residence Deb, worked with a team to discuss what some key phrases and words to weave into some simple music would be. Along with Deb developing the music we have artists in the studio creating logos that show the essence of who we are as a news room.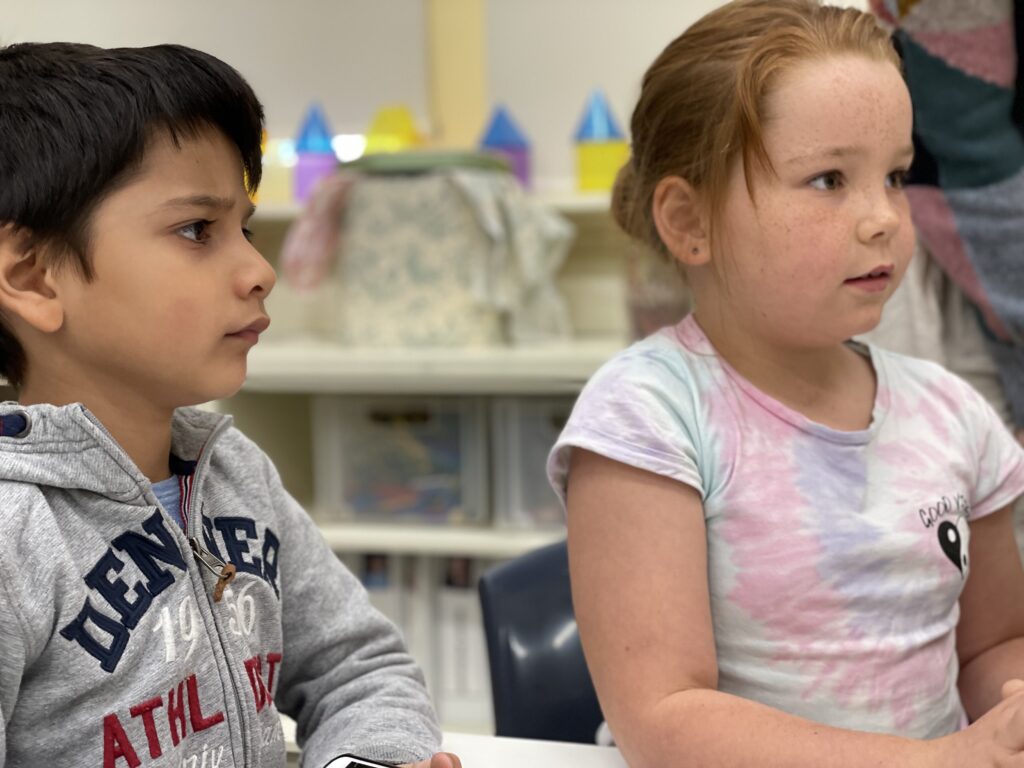 The connections and communication opportunities across the various spaces have been building all week. We have a team in the Studio working on a logo for 'PHN' that will be able to be proudly displayed on the news desk during the broadcast and the learning commons provides writing spaces for news stories to be summarized and edited before heading to the news desk.
It seems that the act of putting on the news readers jacket has a transformative effect to those who have performed this role so far. We are seeing confident speaking and presenting and great leadership arising as each new team takes on the pressures and challenges of making the daily deadline.
"Hello and welcome to PHN. Daily news created byyyyyyy kids for our community!"