The lines of inquiry in Neighbourhood 1 are working hard towards the creation of our Guide to Gratitude. We can now reveal our front cover as a sneak peak ahead of publication…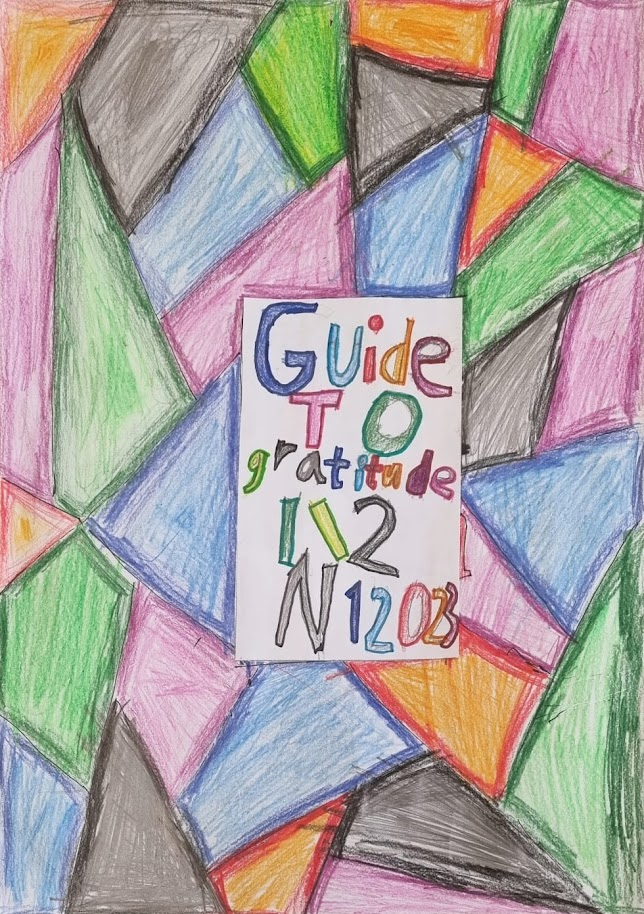 In the Personal Gratitude group, students have made great progress in trialling and reflecting on self-care activities. They are now working on publishing their reflections ready to include in the book.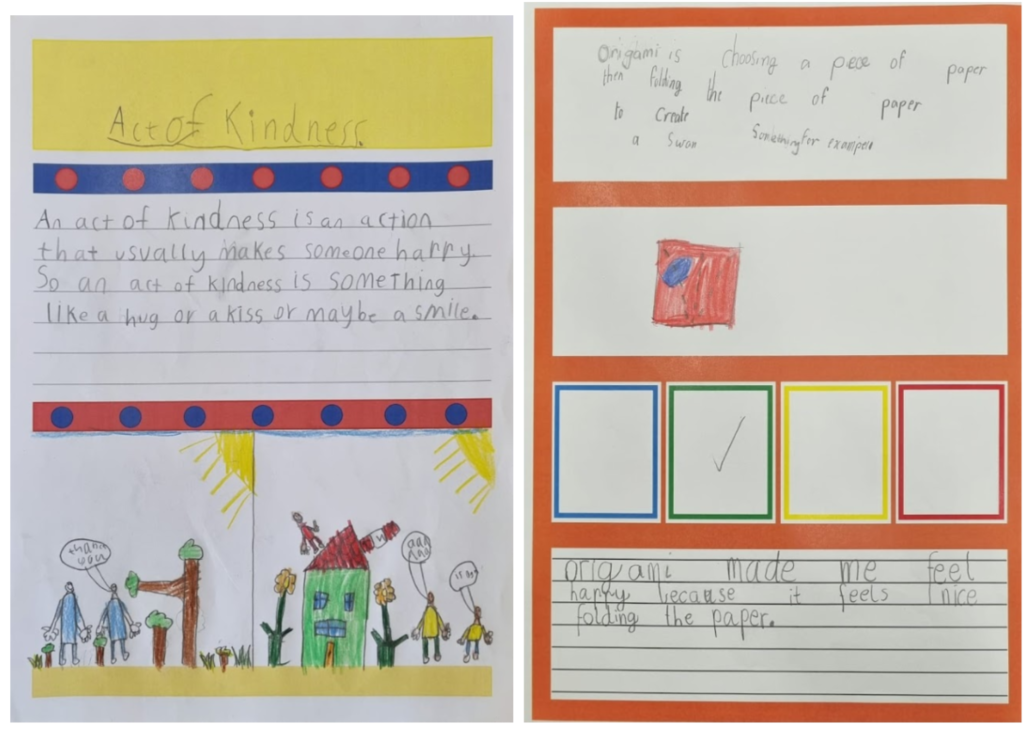 Students exploring Cultural Gratitude have gathered a delicious collection of cultural recipes (though we always welcome more contributions!) and are also designing the final copies of pages to be published. They hope to test and taste some recipes in the coming weeks!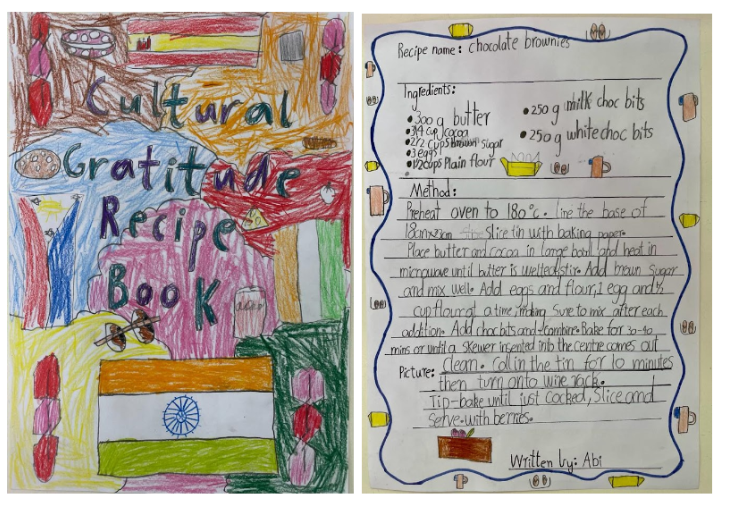 The Environmental Gratitude group has been planning and drafting procedural texts about how to care for nature – tips for ensuring our precious trees are looked after. The whole neighbourhood is eagerly anticipating the moment when we can send the first draft of our collective book off to Mike for collating. Next steps will be preparing for the launch!

Other creative learning projects have been happening in the neighbourhood too! A big source of excitement has been the creation of maths games – different board games, card games, and partner games designed to help us all practice and consolidate our subtraction skills. Many students have also been planning, drafting, and editing written pieces at our Author's Station, with lots of detailed narratives due to be published by the end of this year. 
We were also hard at work preparing for the Neighbourhood Talent Quest, a showcase of skills such as dancing, singing, soccer skills, Rubix Cube solving and speed sketching. Some of these performances will be included in the Bazaar Talent Quest and Bazaar Assembly. It was great to see Neighbourhoods 1 and 2 join together as respectful audience members for the brave and confident performers last Friday!