Hello to everyone,
Thank you for all your delightful, creative, humorous, and beautiful responses to Music Online. I have really enjoyed returning to the Seesaw learning platform and seeing/hearing how this facilitates the sharing of your individual musical flair. In music we have been singing about black socks, food lists, and enjoying virtuosic ukulele performances.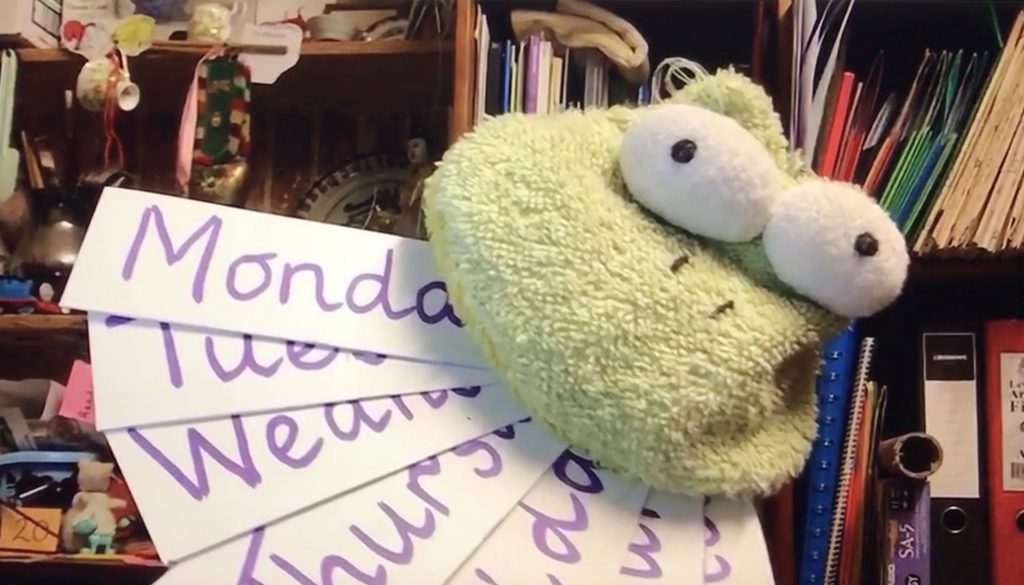 With the Yr 5/6s, lockdown gave us an opportunity to 'down tools' so that we could listen to, and watch, some inspiring performances on the ukulele. As you know, the 5/6s are all participating in Uke club, and every student has impressed me by mastering how to play 3 chords, and play along to their first song, with in their first half hour lesson. I still feel a 'WOW' about this achievement. This is what makes the uke such a valuable instrument: students are able to experience the joy of making music in a quick and easy way. This is a super entry into the satisfaction of making music, and of realising that everyone can participate and become their own expressive musician. You can be a maker of music, a performer and a great appreciator and listener of music too.
So, with some hands on 'know-how' of uke playing, I knew that the students would have a deeper connection to, and appreciation of, the the 3 performances they viewed on Seesaw for this week's Music. James Hill, a Canadian musician, explored the percussive possibilities of the uke. Honoka and Azita, a duo from Hawaii, performed an engaging lyrical song 'Body Surfing', and Amreican-Japanese Uke virtuoso Jake Shiambukuro truely impressed with his performance of 'Bohemian Rhapsody' by Queen.
" I like the uke because you can do so much" Kiki
"I honestly don't know how he [Jake Shiambukuro] did it. I was so impressed." Jackson
"My favourite part about the uke was how many amazing sounds you can make with it. I didn't think it was possible to do that drum beat!" Reuben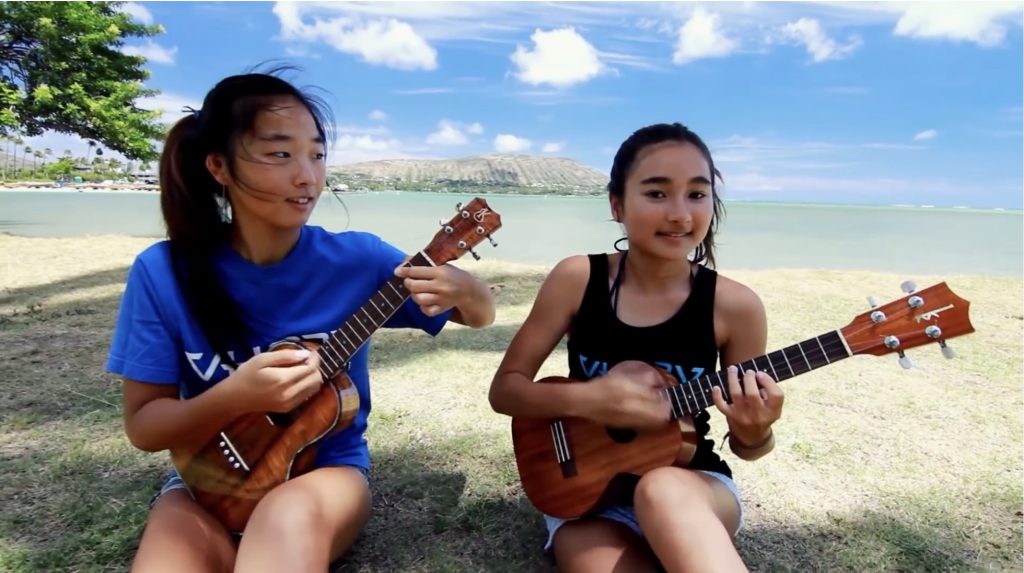 With the Prep 🌟s this week we have been responding to a song introduced to me by Kat called 'Today is Monday'. This is a song to help students remember, not only the days of the week, but also to think of the names of foods that begin with the same letter as the day of the week your singing about. I have enjoyed some delightful singing, with parents joining in too (thank you for your support), and you all made me mighty hungry with your food suggestions! Stand out menu suggestions included Magharita pizza on Monday, Tuna on Tuesday, Weet-Bix on Wednesday, Thousand Island dressing on Thursday, everybody prefers French Fries to fruit on Friday, and steak, sausages, soup and sugar for the weekend!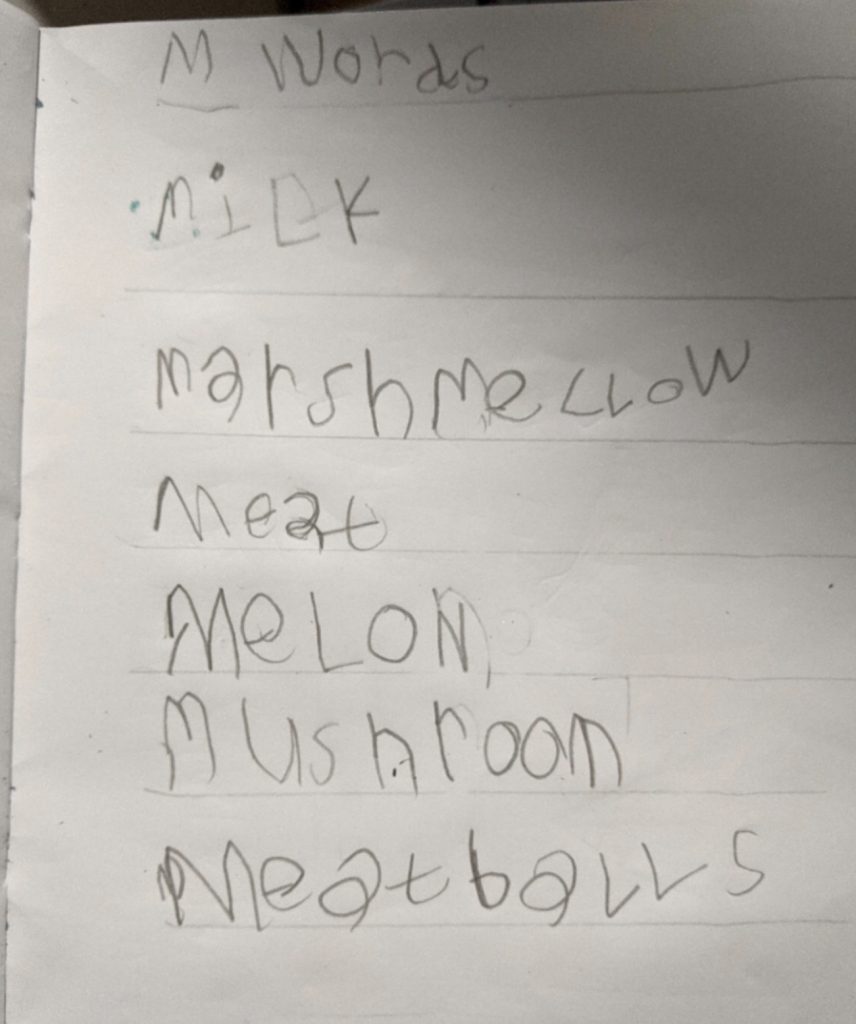 "Black Socks! They never get dirty, the longer you wear 'em, the stronger they get…" This short, fun song sounds easy enough, but has some significant built-in challenges. The range of responses from all the students from Yr 1, 2, 3 and 4 was nothing short of 'fantabulous'! (Ooo, I went there because it's true!). The challenges included attention to the melodic shape: a tune with a distinctive opening 4th interval, and step-wise melody ending with repeated 4ths at the end. The melody also encompasses an 8ve and a 4th in range, and I was impressed and intrigued with how students came up with their own ending solutions to the melody when they realised that they had run out of notes at the bottom of their range. Melodic problem solving, with out dropping a beat, is an impressive skill! Rhythmically there were some challenges too. The main beat in the song is a big swinging 2 beats in a bar, with each beat feeling 3 smaller beats: ie. a time signature of 6/8 or 2 dotted crotchets in a bar. Students were asked to indicate the big main beat with body percussion, or to come up with more complex rhythmic patterns of body percussion as they sang the song… and you know what this means… brains to the gym! What I noticed was that when the students employed the simplest body percussion pattern, the rhythmic structure of the song and their ability to maintain an even speed/tempo while sining, was greatly improved to a very high standard!
Some students memorised the words whist others chose to write them out… beautifully. Other students chose to create their own melody for the song, or rap the words, or play the melody on their instrument. A couple of students popped onto GarageBand and mulit-tracked themselves to create a performance of 'Black Socks' as a four part round. As with last year, online learning gave students an opportunity to think independently about how they would like to present their response, and to come up with creative solutions to make the song work successfully for them. Thank you to every one who responded, and I do look forward to singing "Black Socks' with you when we return to school. It will sound awesome as a round supported by your body percussion suggestions. Bravo all round🌟👏🏼🌟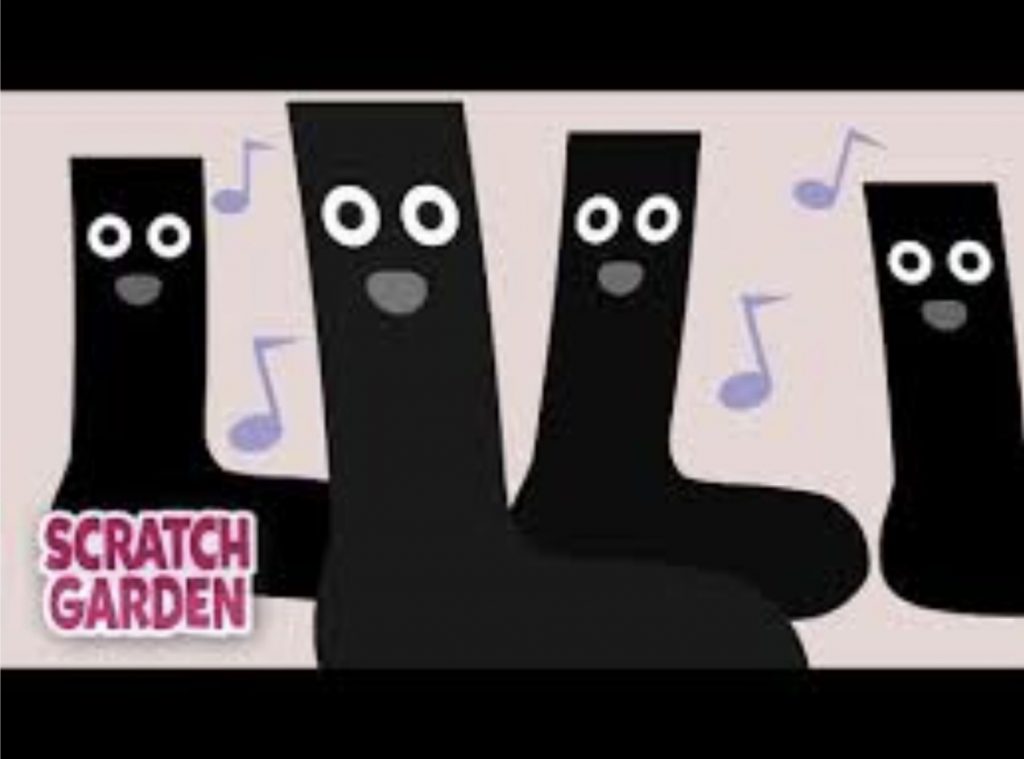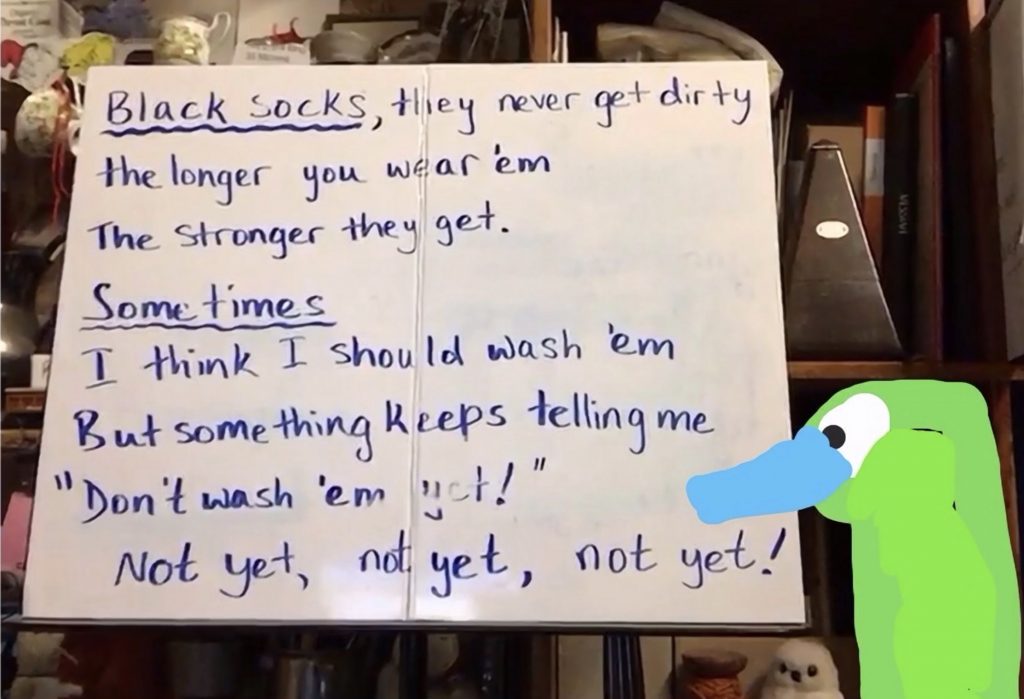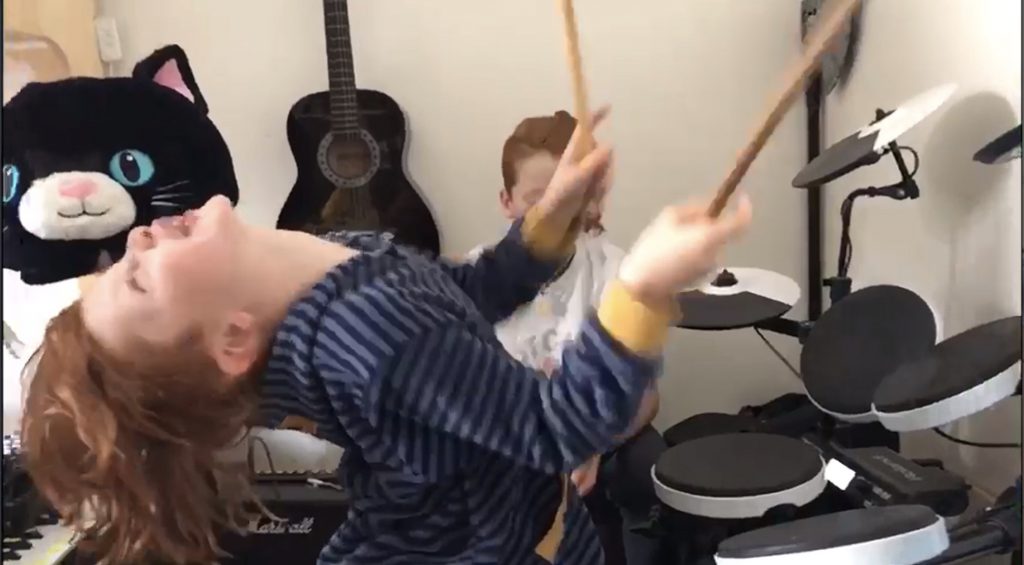 Many thanks to everyone, and to all the families for supporting online learning again. Bravo to all, and I look forward to seeing you back at school.
Cheerio, Deb.