Making the block or stamp and printing our fabric…
Students were asked to close their eyes and drop into the feeling body, carefully drawing an object from nature.
From there, students refined their design using fine liner and watercolour pencils. Carefully adding detail, they experimented with the positioning of their object to help visualise their block design.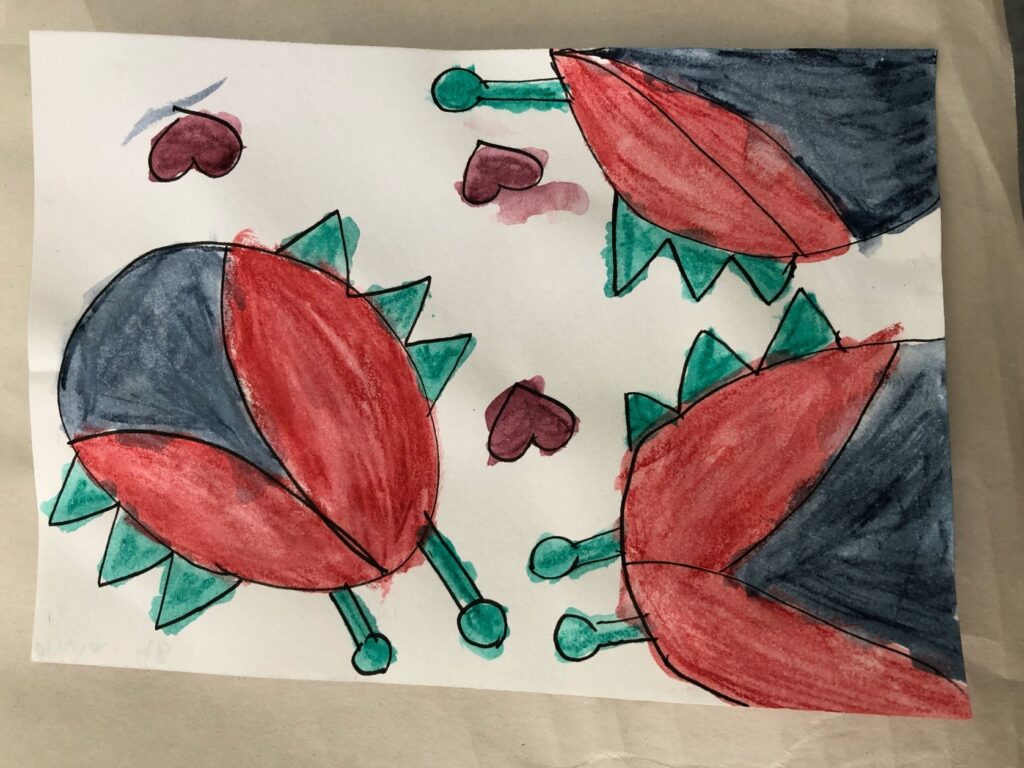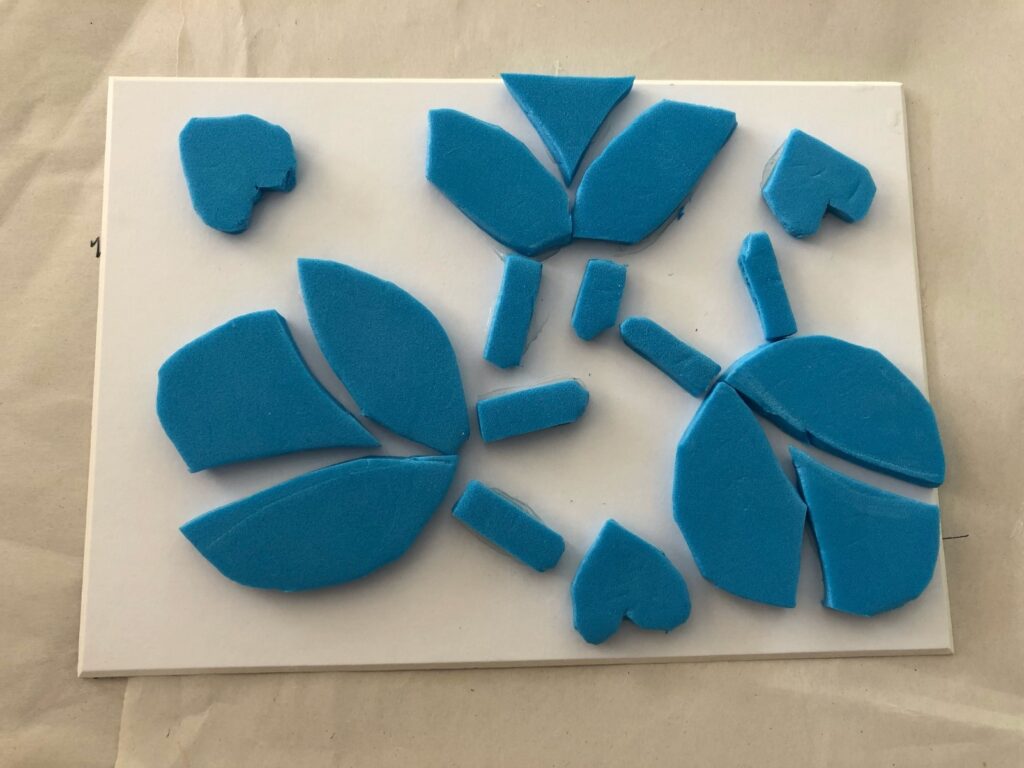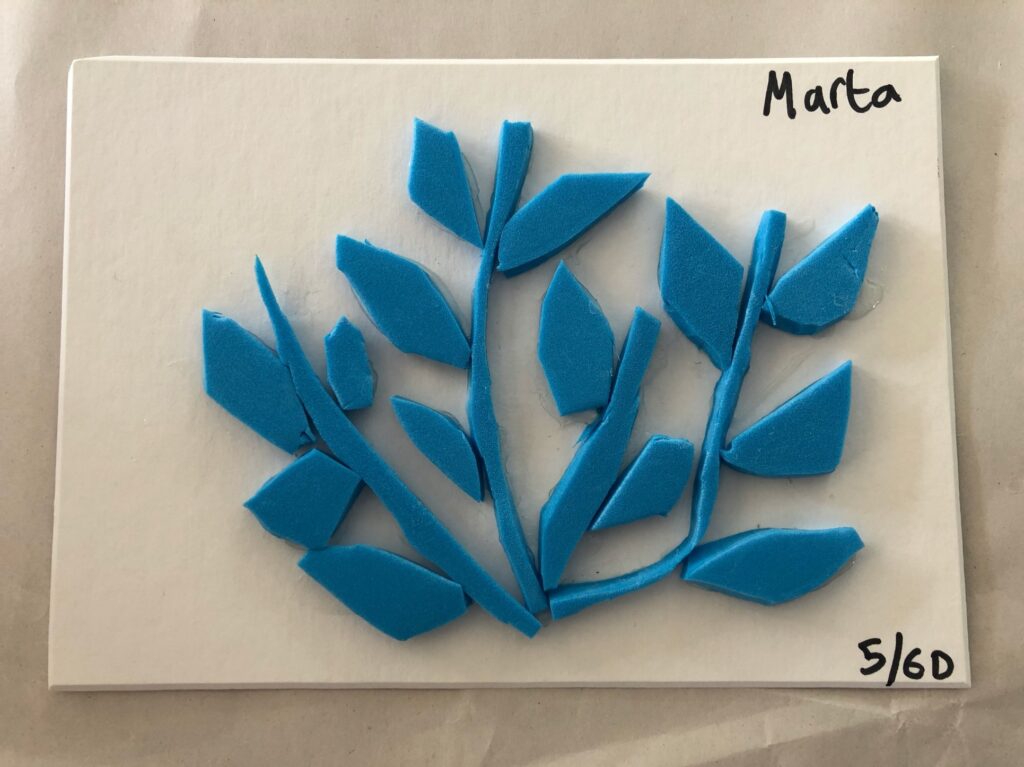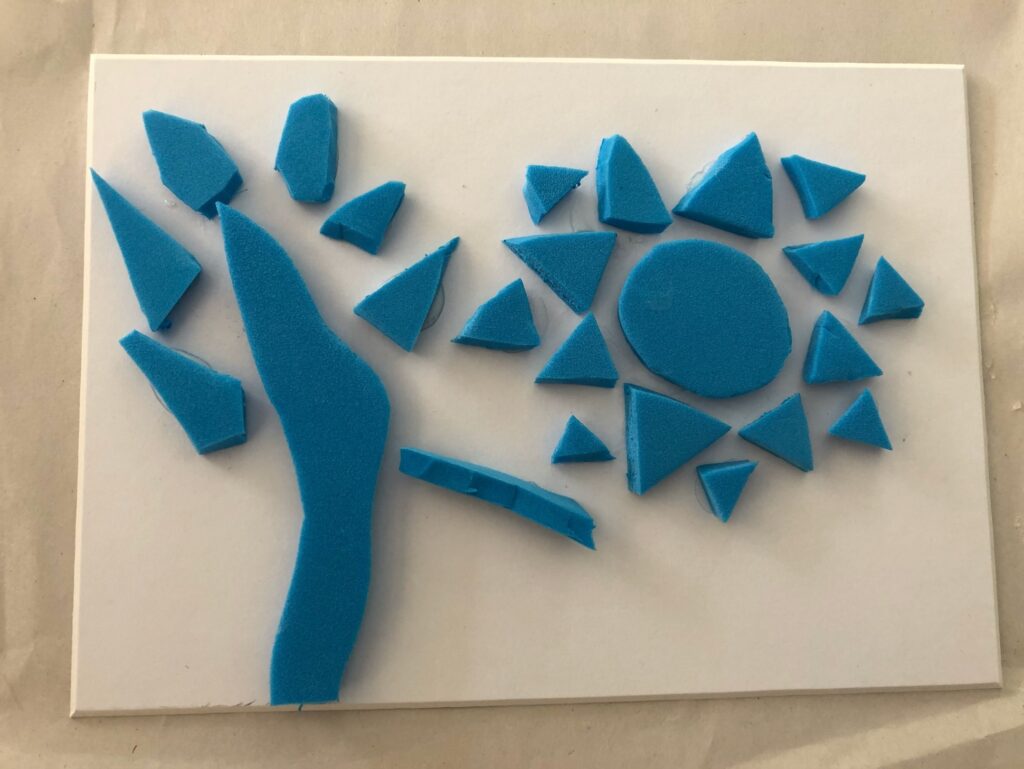 Next week we will continue the next stage of the printing process and create a printed fabric…