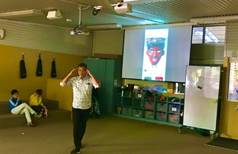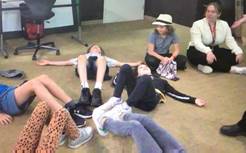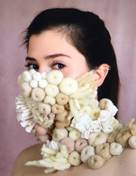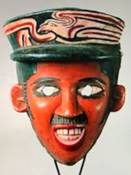 There is a lot of excitement amongst our super Instrumental Music Students as tomorrow they will have an opportunity to perform live for our wonderful school.
Due to COVID, it has been more than a year since we have enjoyed this opportunity.
It will be special for the students who are so proud to share their learning, and super special for our audience.
We are so lucky to have pre-recorded music at our fingertips, but nothing beats hearing music live, and sharing this with our community.
For our wonderful extended community, our IM assembly will be streamed live.
This week we have welcomed back to our school Emily Hayes and Tony Yap as they continue their Residencies from last year.
Emily is enjoying focussing her time with the junior school as we create a Sound Machine for capturing the sound of the Corona Virus, and Sound Machine Body Armour!
With the Yr 3s, Emily is continuing to explore body percussion to create sound sentences, and sound ensembles.
The senior students have welcomed Tony back to their Neighbourhoods. Using the concepts which we workshopped last year, we are looking at the traditions of masks, and how mask wearing can protect and transform us, and symbolise many things. We are inspired to make our own masks using the COVID cloth mask as a starting point.
Students will consider whether their mask is for protection from the virus germs, or a mask that makes them so strong that the virus can't get them!
Perhaps theirs is a mask to transform them into the virus, or a spirit to scare away the virus!
We are curious to find out how wearing our masks informs how we move.
With the IM Assembly tomorrow and the School Expo soon, we are delighted to celebrate our learning with everyone.