Welcome back to our final Term of the year!
Right from the first Health & PE lesson, students have been engaged in a number of different sporting codes and games. But it was one sport, in particular, that everyone was really looking forward to and that was Table Tennis!
Late last Term, and through student agency, I questioned student interest in what sports/games they would like to experience throughout the final term and the results were: Soccer (in line with the upcoming World Cup), Table Tennis, Basketball, Cricket and Badminton. For the younger kids, the results were similar but the games they wanted to explore were 'Capture the Flag' and 'Beanbag Rally.'
Continuing our focus on hand and eye coordination, we began with Table Tennis simply because it required the students to think carefully about hand grip, body position around the table itself and how much strength should be put into every shot without the ball missing the table. Most of the children found the sport to be quite challenging to begin with as they found the ball to be very light and aerodynamic, but also because they soon realised striking the ball too hard results in losing the point too. Playing in doubles, the students were challenged to see how many strokes they could reach in one rally – the record we counted came at 28 shots! Not bad for two students who had hardly played the sport!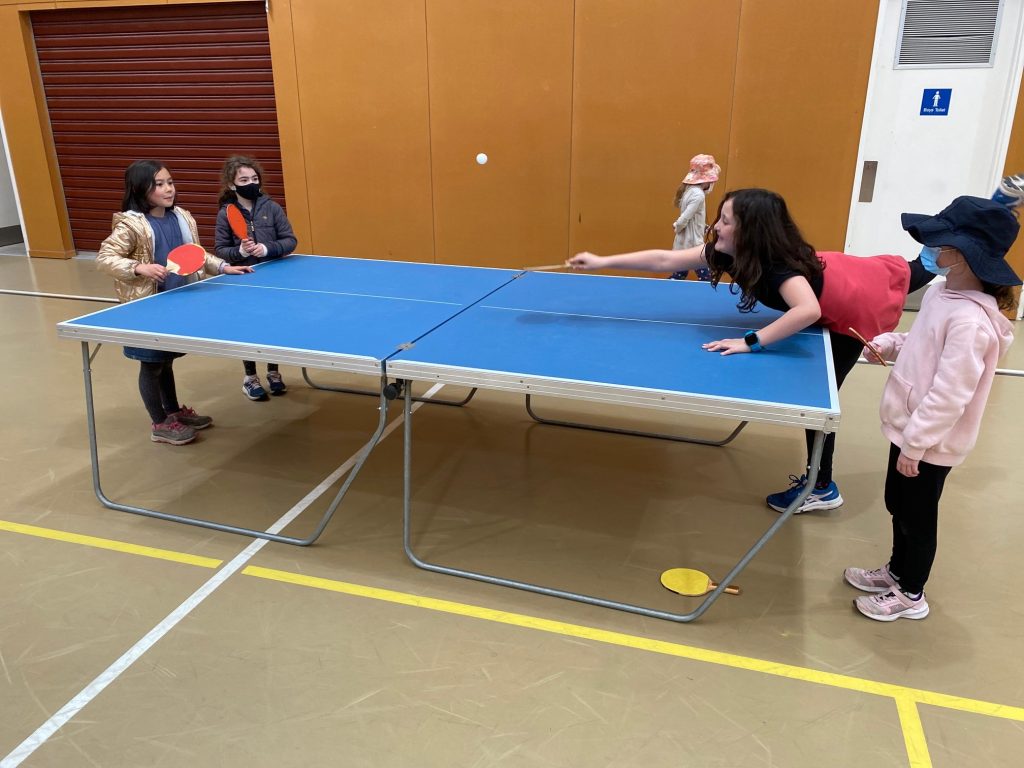 The senior students have also combined their Health & PE lessons with Interschool Sports training opportunities. The four sports our 5/6 kids will be participating in include Cricket, Basketball, Rounders and Tchoukball. Competition begins next Thursday and will run for seven consecutive weeks. If any parental helpers are available to help out during these Thursday afternoons, please come and chat with me!