Building towards District Athletics!
Over the past fortnight, students in Year's 3-6 have continued participating in a number of Athletics events at school. After the successful Athletics Carnival in Coburg, we still had a number of events left to complete; Hurdles, High Jump and other running events just to name a few.
Even though majority of these events were voluntary, it was very pleasing to see the amount of students giving it their best and having a go – some even trying out for the first time. It strongly resembles with our school values of 'Strong and Capable.'
Therefore, students were informed of their results throughout the week whether they made it to District Athletics. But a huge well done to everyone! After a two-year hiatus, I've been particular proud of the way the students have enjoyed the moments together with their friends.
Results of District Athletics will be provided in our next blog/Talking Point.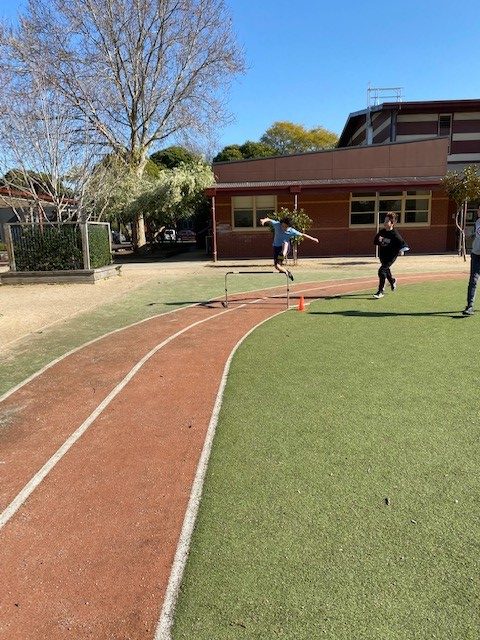 Down in the junior school, students have been busy working on their ball control skills – in particular, their throwing, catching, target practice and basic hand-and-eye coordination. I've already noticed a sharp improvement since my recent absence from school/HPE, in particular, the way we prepare our hands for catching a certain sized ball.
This week, I've also introduced the code Lacrosse – a sport in which all of these skills are absolutely required. Students have already expressed their excitement for the game; collecting the ball off the ground, throwing it in a certain way and catching it in such small proximities. As we continue to build on these skills in the coming weeks, will move into organising a number of small Lacrosse games!