Visual Art – Final work, term 1
Week 8 and 9
Over the past few weeks, students created a new work reflecting on the main themes and understandings we have drawn from the Bark Ladies exhibition at the NGV. Students reflected on the work of the Yolŋu artists, their use of materials sourced from the country and their connection to country and stories about country. We reflected on the visual aspect of the Yolŋu artists and their transferral of stories from generation to generation. We explored the Yirrkala brown paper and crayon drawings from 1947.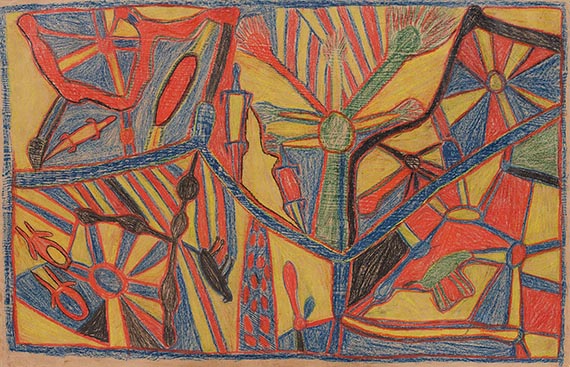 The following student works mark the culmination of the past few weeks where they have focused on developing visual narratives and their own visual vocabulary. These stories tell the story of a significant event in their life or family history. Students spent one week drawing their story using black pen, one week colouring the story using watercolour pencils and the final week using water and brush to complete the final work and to finalize the drawing.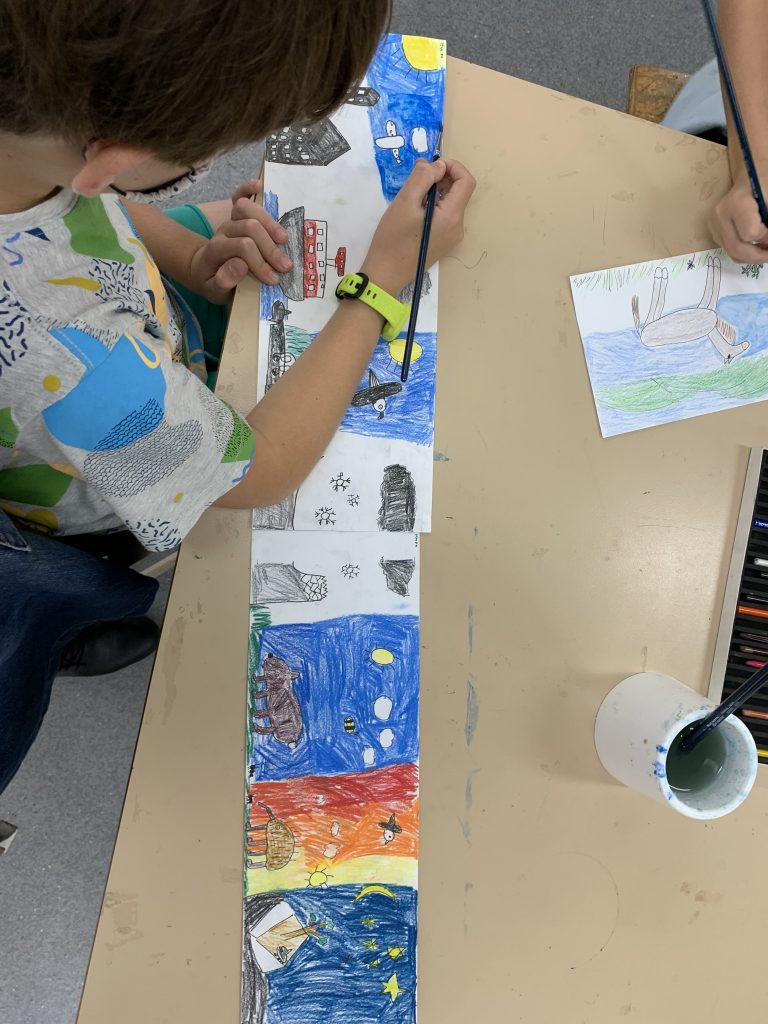 Details within these works drew on the mark making and patterning studies students created when inspired by indigenous work throughout this term.