Visual Art – Visual Story telling inspired by the Yirrkala Crayon drawings…
'It is customary for Yolŋu artists who paint Country and the stories it holds to use materials collected from Country… In recent times, some Yolŋu artists have begun working with discarded printer cartridges recycled from the rubbish tip, an innovation sparked by Madarrpa artist Noŋgirrŋa Marawili that has opened up an array of technicolour pigments previously not available to Yolŋu artists."
Previously, students chose one of the mark and line spontaneous blue ink drawings created using their natural material brushes. They chose one ink work to embellish with hidden images and landscapes. Using a black pen, students added to, embellished and drew into these works. They created maps of imaginary creatures, maps of a place, maps of stories, and maps of imaginary worlds…
Last week students further embellished these ink drawings with paint markers.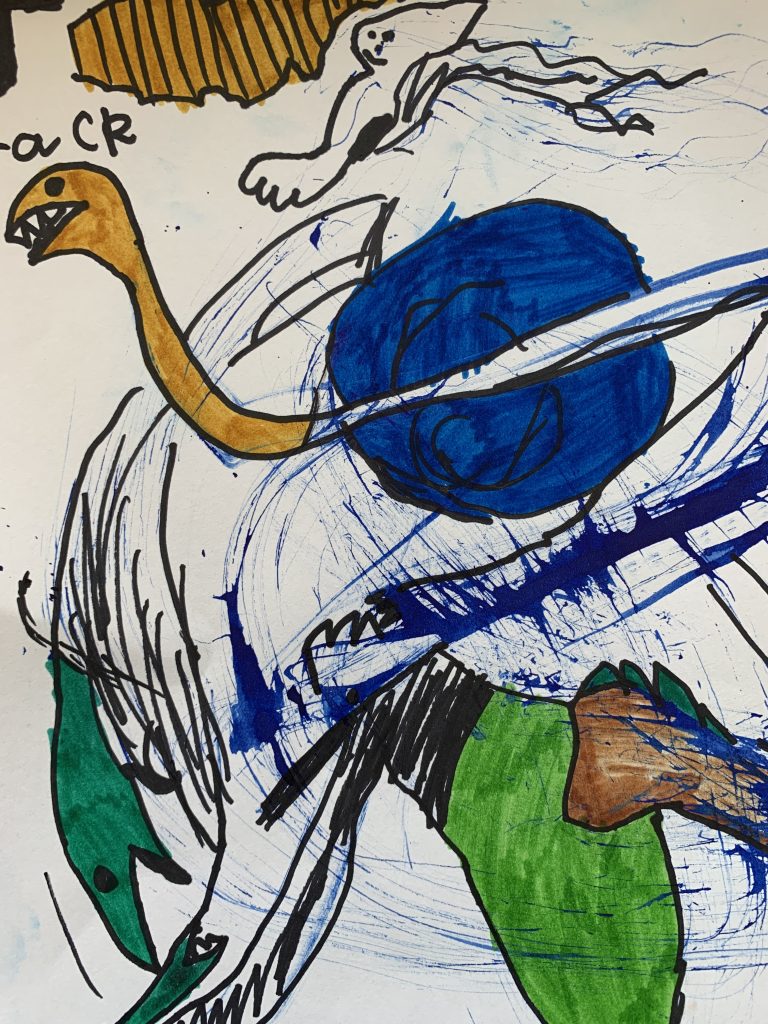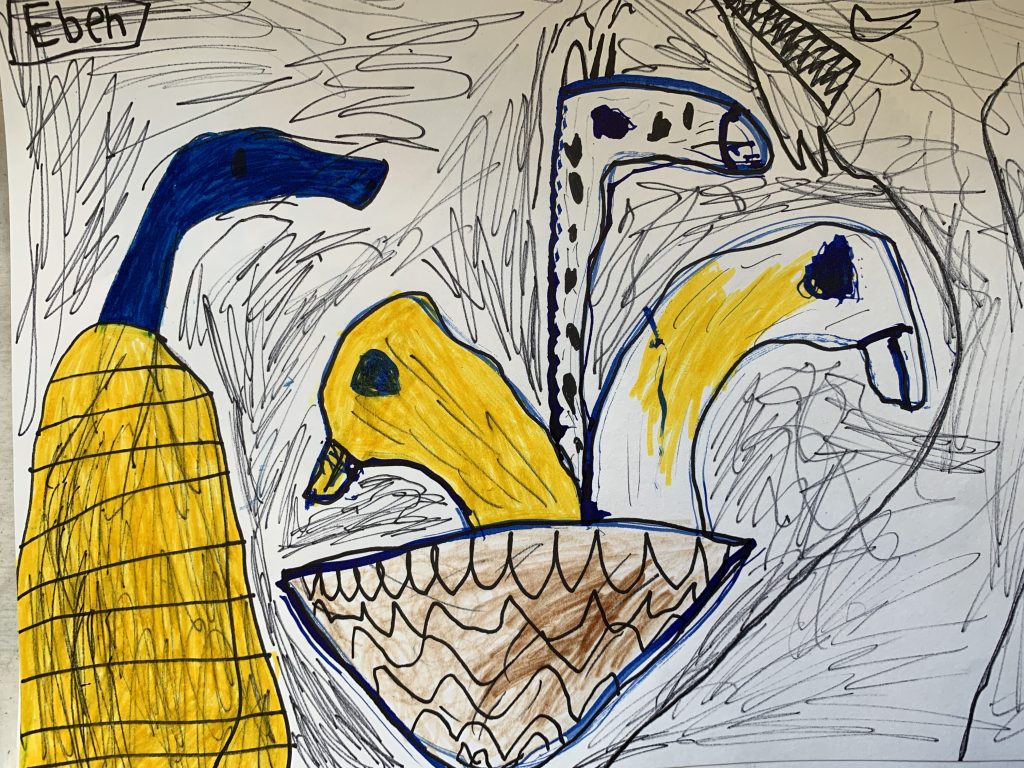 This week we began a new work reflecting on the main themes and understandings we have drawn from the Bark Ladies exhibition at the NGV.  Students reflected on the work of the Yolŋu artists, their use of materials sourced from the country and their connection to country and stories about country. We reflected on the visual aspect of the Yolŋu artists transferal of stories from generation to generation. We explored the Yirrkala brown paper and crayon drawings from 1947.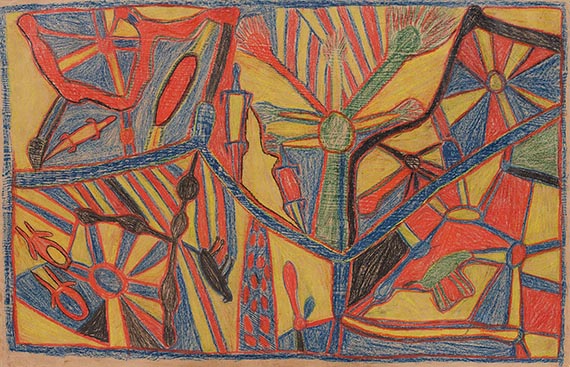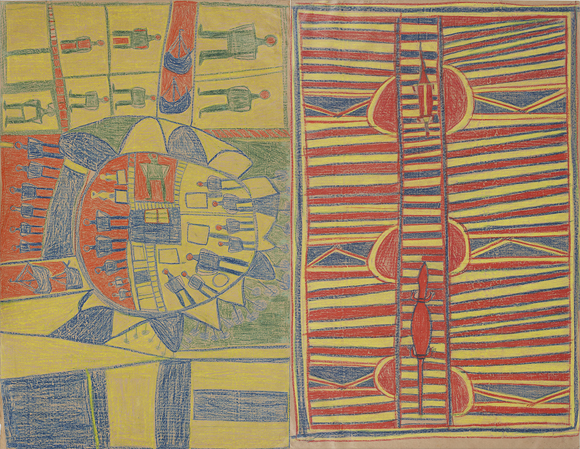 "In 1947 a group of senior Aboriginal leaders and bark painters in Yirrkala in Australia's north-east Arnhem Land collaborated with anthropologists Ronald and Catherine Berndt to document the intricacies of their culture and history. The result was the Yirrkala drawings, a collection of over 360 crayon drawings on butchers paper."
These Yirrkala drawings are unique and are wonderful examples of visual storytelling and document the history and stories of the Yolŋu people. Students were inspired by these drawings to create their own visual story using paper and pen and water colour pencils.

Their stories depicted an important story or event in their lives. This week students focused on the visual and potential for a visual narrative structure and also focused on highlighting the essential elements needed to be able to communicate their story.