Hello everyone! How the last two weeks have galloped by, and all of a sudden, the Autumn school holidays will be upon us. Music has been spinning out across the school with multiple threads, and I'm really looking forward to all the students, who have been singing away rehearsing in Home Groups, coming together to sing in the next two assemblies. We also have some wonderful instrumental music performances ahead in the Instrumental Music Assembly next Friday March 31st, and we will drift away to the glorious sound of the harp as we welcome Genevieve Fry back to our school to perform for our Harmony Day Assembly this week. Also, stand by for the Teddy Bear's Picnic!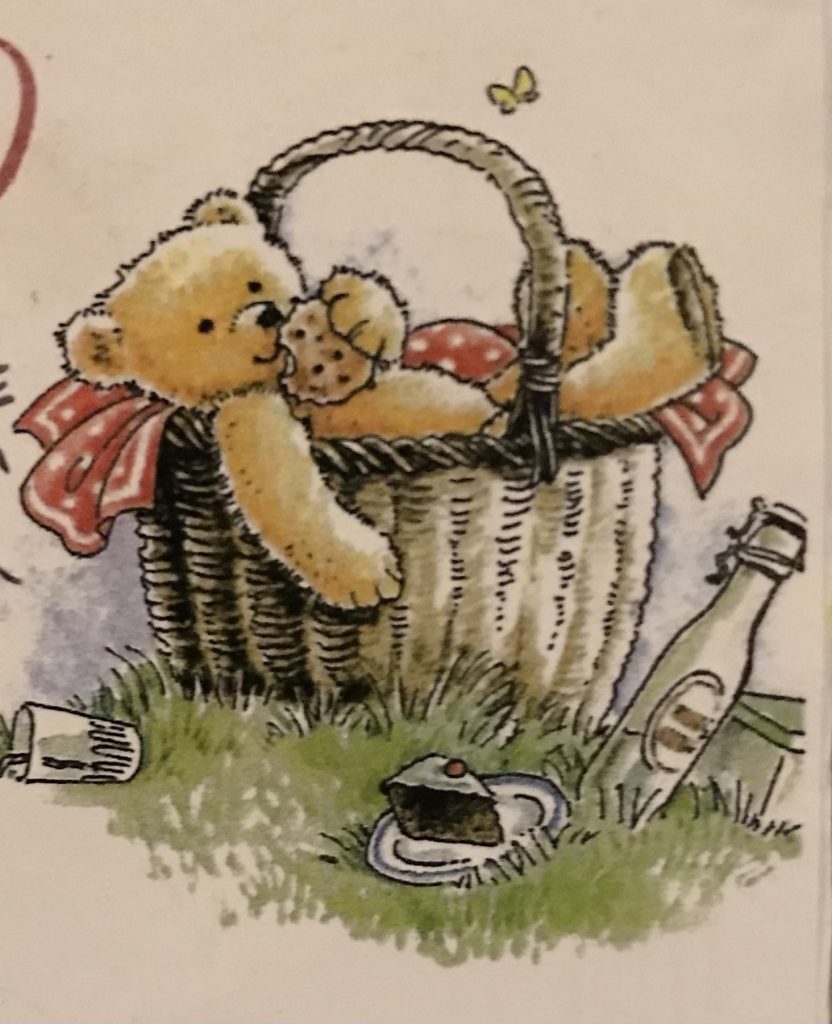 Our fabulous students in the School Choir, who have the voices of angels when in 'descant mode', are absolutely, and excitedly, chewing through the lyrics of Tim Minchin's 'Revolting Children': a rollicking song from his musical 'Matilda' based on the story by Roald Dahl. The syllables of the lyrics fly by at a galactic pace and the song is peppered with character interjections. It's all topped of by the catchiest of choruses which will eventually split into two parts. As the song is a student request, Emily emailed out the link and the choir has devoured it: I have some home work to do to catch up to them!
It's been a Term of growth for our choir singers, and we are excited to sing the newly learnt descant part to 'Australians Let Us Stand as One' in the Harmony Day Assembly on Friday. We hope to inspire a sense of grace, togetherness and gratitude by presenting a melody, so steeped in history and formal contexts, in a beautiful and gentle way. We invite you to open your ears to the harp and our children's voices, and to add your voice to the sharing of Judith Durham and Kutcha Edwards's lyrics: be embraced by a song about belonging together to this land through voice, action and spirit. Thank you Emily and choristers.
It's nearly Teddy Bear's Picnic time: just eight sleeps to go! Who wouldn't be enchanted to return to the 'Hundred Acre Wood' of Winnie the Pooh, or join sixty Preps on a glorious autumnal day for a picnic? Every year I praise the 'Super Prep Stars' for their super learning of the the 'Teddy Bear's Picnic' song. According to the 'Canons' of several traditional music learning methods, this song breaks all the rules of what an appropriately 'graded' early learning song should be in terms of melody and rhythm! But like the students of the choir ripping into 'Revolting Children', our Preps are motivated for the challenge. They love the strong marching rhythm and the melody that initially tip-toes through the verses with anticipation, and then grows into a strident chorus of celebration. Of course, they love the story of the song, for Teddy Bear Picnics are top secret information. Add to all this that we are going to have a Teddy Bear's Picnic and that we are going to perform… wow! It's a joyous sharing event for friends, family and imaginations, and the skills accomplished to 'pull off' a successful picnic are a testimony to how much the the Prep Stars have grown in their first Term at school. Take a bow Robert, Lisa, Summer and Super Prep Stars, we look forward 'gadding about' with you at the picnic.
'Snail, snail, snail ,snail. Goes around, around, around.' So, this song IS an early learning song, with a melody that steps to neighbouring notes and goes no further than a 4th! Imagine a Home Group of students standing in a circle holding hands. One person is the snail's head, and to their right is the all important snail's tail. The objective is to sing and walk the circle into a spiral, like a snail's shell, and then to walk out of the centre of the spiral until the initial circle is formed. Indeed, you can embark on a second spiral.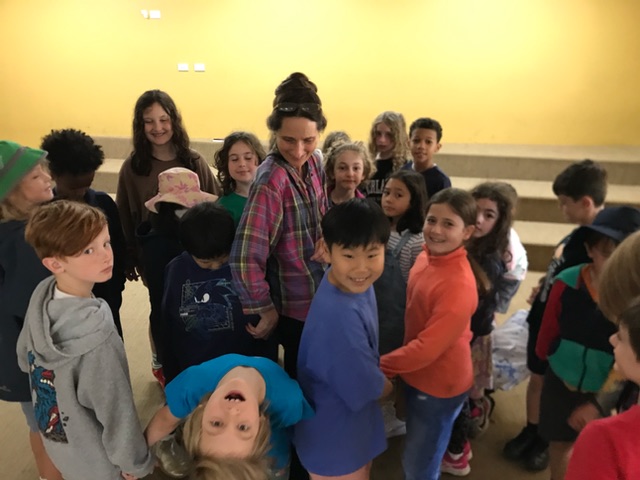 With 24 students, it's pretty cool, but imagine the spiral with a whole Neighbourhood! Students identified that a snail shell doesn't have straight edges, and that arms don't feel great when they get pulled! They noticed that when everyone took the same sized step in time with the rhythm of the snail song, the spiral started to form more evenly, and they had a glimpse of achievement and of creating something bigger. The activity was calming, mesmerising, fun and relaxing, and also challenging, frustrating and impatient making! Some Home Groups achieved a cycle of 2 spirals, others had difficulty getting past the first challenge of holding hands, which, I'm happy to report, the students problem-solved by holding a texta pen between them or their neighbour's sleeve! We love to celebrate individual creativity and thinking, we also know how good it feels to regulate our individual flare so that we can support a group of people to achieve an outcome. Being part of a collective focus or purpose, even for a simple activity, is wonderfully rewarding when the outcome is achieved. I loved how students gained an understanding of how challenging this can be, and that they were able to express their appreciation of the efforts made. Bravo everyone, whether your Home Group held collective focus and cooperation for three minutes, or sixty seconds, your Home Group kicked a goal to build on!
Thanks so much, everyone, for happy music making. Cheerio,Deb.